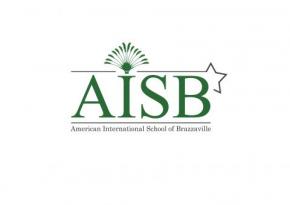 American International School of Brazzaville
Brazzaville, Congo - Brazzaville
Founded in 2012, the American International School of Brazzaville (AISB) is an English language coeducational independent school serving expatriate and local families in the Congo. At AISB we strive to ensure that our students not only develop academic knowledge and skills but also those social and emotional skills that will help them become informed, independent and creative thinkers with a sense of community.
The Congo is located in west central Africa bordering Gabon, Cameroon, the Central African Republic, the Democratic Republic of the Congo, and the Angola enclave of Cabinda, with a short stretch of coast on the South Atlantic. Today is a hopeful time in the nations history as the country is experiencing rapid growth and development. AISB was established as part of this development and is the only English language medium school in the capital city of Brazzaville.
AISB is looking for educators who are committed to their craft and interested in being a part of a great little learning community. An AISB teacher is:
• Interested in being challenged
• Resilient and flexible
• Student centered and always has the good of the "team" guide them
• Skilled / understands the importance of differentiated instruction
• Optimistic and Creative
• Collaborative with colleagues and community members
• Courageous in the face of adversity
We are currently looking for:
Elementary teachers
Secondary Teachers
Teaching couples are encouraged to apply.
Candidates should have at least a bachelor's degree with a certificate or license to teach. While at least two years of teaching experience is preferred, and some direct knowledge about living in Africa is helpful, candidates without experience will be considered. Initial contracts are 2-years and renewable. You are encouraged to learn more about AISB at our website (www.aisbrazza.org).
We invite you to come grow with us.
Send letter of interest, resume and reference list to: director@aisbrazza.org