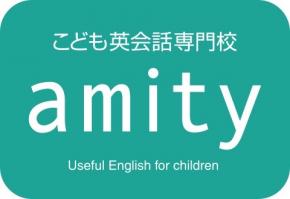 Amity Business Division AEON Corporation
Okayama, Japan
Amity is a leading English conversation educator for children in Japan. Amity has been providing international teaching opportunities for more than four decades at over 90 branch schools throughout Japan. Amity is seeking enthusiastic and motivated professionals who enjoy working with children.
Amity's goal is to inspire students to master the English language in an engaging and supportive environment. Amity's Education Department has developed a specialized curriculum and dynamic teaching methodology based on the four principles of English as a Foreign Language (EFL) learning: reading, writing, listening comprehension, and speaking. The curriculum is enhanced through the use of Amity's bright and colorful textbooks and workbooks as well as audiovisual learning tools that account for the age, growth, and individuality of our students. Amity's line of supplemental materials provides additional opportunities for at-home learning.
Amity is pioneering the use of smart technology in the classroom. Building on Amity's interactive course incorporating the latest in computer-based EFL learning, Amity students are learning in new and exciting ways.