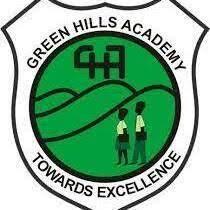 Green Hills Academy Rwanda
Kigali, Rwanda
Green Hills Academy was established in 1997 with 130 students. Currently, GHA educates approximately 1,600 learners from 62 different nationalities in Nursery through Grade 12. GHA offers the International Baccalaureate Diploma Programme (DP) and will begin implementing the Primary Years and Middle Years Programmes in September 2021. GHA is the only school in Rwanda offering the DP, which helps our learners gain admission to competitive universities globally. GHA is also the only school in Rwanda with Label France Education accreditation, helping learners pursue further education and careers in Francophone countries. GHA is accredited by Cognia.
GHA offers two options for learners from Nursery through Middle School. Parents can choose the English track, where students study all content areas in English, and French and Kinyarwanda as additional languages. Alternatively, parents can choose our bilingual French/English or 50/50 program in which learners spend approximately half their time learning in English and the other half in French.
Located on a lush 26-acre campus in the heart of Kigali, GHA's facilities include spacious classrooms, a gymnasium, pool, music and band room, dining hall, soccer field, and boarding houses for learners in Grades 7 to 12.
Rwanda is the safest country to live in Africa, according to a Gallup Poll. The "land of a thousand hills" Rwanda is also lush and beautiful with a moderate climate year-round. Kigali is a clean, green, and thriving city.