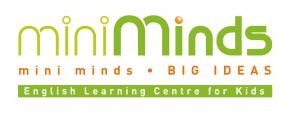 miniMinds English Learning Centre
Causeway Bay, Hong Kong SAR China
Founded in 2006, miniMinds is an after-school English learning Centre located in Causeway Bay, Hong Kong. Our courses are designed for children from pre-nursery to lower secondary levels, ranging from phonics, conversation, reading, creative and formal writing. We strive to deliver our courses in a fun and effective way as we believe in the simple idea that children learn best when they love to learn.
At miniMinds, we are passionate about what we do and we believe the importance of instilling confidence, increasing motivation and inspiring learning in every child and in our teaching team too. We have a diverse team of over 25 teachers from around the world, with one thing in common – the dedication to provide quality education to children in a vibrant & nurturing environment, and to continue to learn alongside with the little ones too!
We are looking for passionate teachers who are creative, fun, energetic, and enjoy a team-oriented environment that cares about excellence in teaching and professional development. We offer an attractive package with bonus, medical benefits and opportunities for training and career promotion. Compensation is commensurable with experience and qualification.