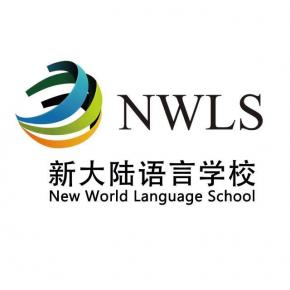 New World Language School
Welcome to NEW WORLD LANGUAGE SCHOOL. We are a Foreign Language school situated in Northern China, Hohhot. We focus on adult based education and operate small classes, usually 1 or 2 students to a teacher. We predominately teach IETLS and TOEFL, however, we also focus on other programs such as SAT, GRE etc. The benefit of this is that the teacher doesn't have a stressful work environment nor does he or she have to spend a great deal of energy overexerting themselves to entertain children. The majority of the classes are held during regular working hours 8am -6pm.
Hohhot is the Capital of Inner Mongolia Province located in the grasslands of Northern China, with a large Mongolian population and many other cultures mixed in too, with blue skies and much cleaner air than most cities in China. It's a great chance to experience a new culture and save some money as the cost of living is much, much lower and much more affordable than other large cities such as Shanghai or Beijing.
We have an international team of staff from all over the world, and are looking to expand our team further. Furthermore, we are completely owned and run by foreign management, which is quite different to other schools in China. There is no real dress code or requirements on tattoos or hair, apart from clothing being neat and presentable. We are more concerned with teaching quality than the teacher's image.
We are looking qualified English teachers that are either native English or are highly skilled in it as a second language. We currently have 3 positions open.
We hope to see you soon.
The applicant should preferably be or have:
A university degree
23-38 years old
A TESOL or TEFL qualification
Fluent in English
A years teaching experience
Able to work immediately
Comfortable teaching adults
Not a heaver drinker or smoker or have any other serious addictions
(social drinking and so on is, of course, acceptable)
The package for teachers is as follows:
8000-10000 rmb salary
30+ hours of teaching a week
2 days off a week of the teacher's choice
8000RMB annual flight allowance
All major Chinese and foreign holidays off
10 days of annual leave
Z visa
Shared Accommodation with other foreign staff
Send your CV and letter of introduction to: joesoapdurban@hotmail.com
Or whatsapp or wechat to: +86155474120442