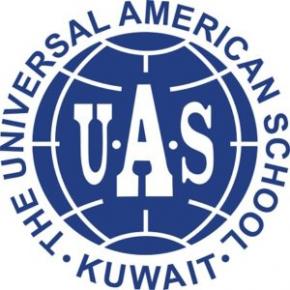 The Universal American School Kuwait
Hawally, Kuwait
The Universal American School – Kuwait, (UAS), is a non-profit, private, co-educational, college-preparatory day school serving a multi-national student body of approximately 1800 students from nursery to grade 12. The school's Owner: Mrs. Nora Al Ghanim is supported by an Advisory Board comprised of 7 members who represent various aspects of Kuwait's Business, Academic, Medical, and Political demographic. UAS is accredited by the Council of International Schools, (CIS), and the New England Association of Schools and Colleges, (NEASC).
UAS was founded in 1976 and serves students and staff from nearly 40 nations. The school is divided into an Early Childhood Division, (Nursery – KG2), Elementary Division, (Grade 1 – 4), Middle School (Grade 5-8), and High School (Grade 9-12) with individual educational leaders assigned to each division. The Senior Leadership Team is comprised of the Owner (Director), Vice Director, Superintendent, and Assistant Superintendent.
The School occupies one square city block and has a floor area of 5000 square meters. The school has eight floors in total; two underground, a ground floor, and five floors above. It has 3 swimming pools, 3 band rooms, a 341 seat auditorium/theater and a large gymnasium. This is complimented by a smaller sports room, a playroom for Kindergarten, art rooms, science labs, library, clinic, canteen and multi-purpose hall. Computer labs in all instructional are available for special projects and full wireless internet access throughout the entire school supports our Bring Your Own Device (BYOD) instructional capability.