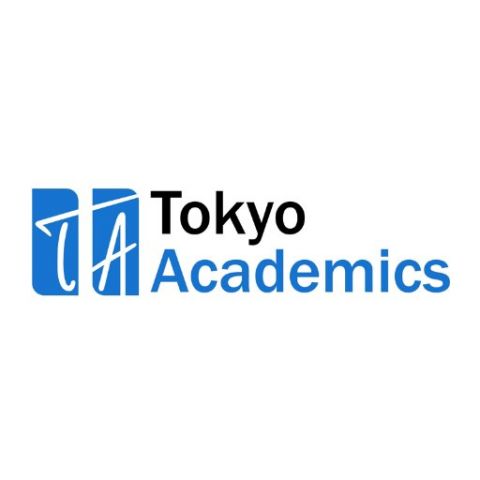 Featured Job
Academic Instructor
Tokyo (Remote or In-person), Japan
Early Childhood, Elementary, Middle School, High School
District/Regional Level Administrator, Director/Principal, Licensed Teacher, College/University Faculty, University Graduate, ESL Instructor
Bachelor
1 year of teaching experience
Who you are
Inspirational

You represent top universities and the requisite academic rigors for entry. You inspire and establish credibility with high school students and their parents.

Nurturing

You are committed to instilling essential academic skills to future generations, so they, too, can reach their maximum potential.

Test Prep Oriented

You have the mindset to "game the system" and maximize scores: our students aim to earn high scores on the SAT, ACT, AP, IB, ISEE and SSAT to apply to competitive middle schools, high schools, and universities.

Disciplined

You know when to apply a soft touch or discipline as needed. Our group classes require teachers to sometimes manage disengaged or disruptive students.

Academically Excellent

You have a superior record of performance academically and on standardized examinations (SAT, ACT, AP, IB, A-Levels, etc.). You have subject matter expertise across multiple subjects: math, sciences, English, etc.

Professional

You respond in a timely manner to important communication on various platforms (email, phone call, messenger, etc.). You communicate appropriately for internal and external needs. You can adjust to organizational structures, lines of reporting, and the right forums to address issues.

Passionate

You have a passion for teaching students and helping them achieve academic goals. You go above and beyond to help and mentor students to reach new educational frontiers. You may have previous teaching, tutoring, coaching, or leadership experience.

Team Minded

You are a quick study, a strong and rapid communicator, and an energetic and collaborative team member. You have the ability to self-manage your priorities and calendar.

Committed

You are dedicated to seeing a student through to the end. Be it to the target scores, the final exam at the end of the year, or the college admissions, you will put in the time to reach success
We are always looking for outstanding individuals to join our tutoring and teaching team. All tutors have exceptional academic credentials and/or professional backgrounds, making Tokyo Academics one of the most inspiring educational organizations in Japan.
We have flexible hours to fit your schedule, whether you are a post-secondary student seeking meaningful part-time work to leverage your educational background or a working professional aiming to build a career in education/teaching. Full-time, part-time, remote, and/or in-person work arrangements are available.
*Visa sponsorship is provided for exceptional overseas applicants looking to relocate to Japan.
What you will be doing
(based on your background/capability and client needs)
Teaching and mentoring students both one-on-one and in classes.
Core Subjects include:
Reading comprehension (elementary to AP/IB or equivalent)
Writing (elementary to AP/IB or equivalent)
Math (elementary to calculus)
History (World, US, & European)
Chemistry (AP/IB or equivalent)
Physics (AP/IB or equivalent)
Biology (AP/IB or equivalent)
Standardized Test Prep (SAT/ACT, SSAT/ISEE, etc.)
Our students range from elementary, middle, and high school.
We do our best to match you with students in your preferred subject areas (please indicate in your application).
Following an adaptively rigorous approach to learning with the flipped classroom method as inspiration.
Participating in and developing innovative courses (e.g. robotics, programming, study strategies).
Managing the cases of your students: scheduling, goal tracking, parent communication, escalation on needs and concerns, etc.
Working towards opportunities for greater responsibility and commensurate compensation.
Career Prospects
Entrepreneurial opportunities beyond the classroom, for those motivated and capable.
Future career path opportunities within Tokyo Academics divisions, such as college counseling, curriculum development, and STEM research mentorship.
Longer length of service at TA yields further career development and greater yearly compensation.
Work Hours
Work hours will align with the schedules of students in Tokyo, Japan. Typical hours of operation are from 4pm to 10pm JST on weekdays, and 9am to 9pm JST on weekends.
Tokyo Academics also has students across the world in the US, Europe, Australia, etc. Matching with students in these regions may yield more favorable working hours for remote candidates.
All classes and lessons are conducted in English.
Who we are
TA is the passion project of a constellation of teachers, researchers, and academics in Tokyo, Japan. Since 2012, we've evolved from a few university friends tutoring at a tiny restaurant in Tokyo into an organization of academic, test prep, and college admissions experts, helping students to realize and reach their potential and capture the opportunities of the future.
We believe in a world where individuals have the capability to learn anything, the confidence to tackle any challenge, and the community support to reach success.
Our mission
Our mission is to guide and teach anyone with the desire to learn while establishing and maintaining world-class standards for education and mentorship. We hope that our team not only teaches students but inspires them to push themselves outside of their comfort zone and beyond their limits, and nothing is more exciting to us than seeing our students achieve their goals!
Teaching in Japan continues to be one of the most popular options for English teachers as well as licensed classroom teachers. One of the world's most technologically advanced countries, Japan also maintains a culture of old-world tradition and appreciation for beauty.
Yen (¥) / En (円 or 圓) (JPY)