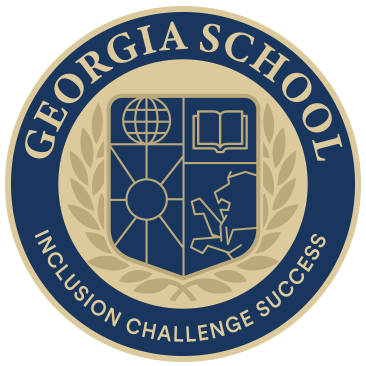 Featured Job
AP Mathematics Teacher
Hobby School of Ulaanbaatar
Fully-furnished accommodation (studio apartment). The school will pay the electricity, heating, cable, internet and maintenance fees
Airport pickup, travel allowance of $2000 paid upon completion of academic year
Licensed Teacher, University Graduate
Bachelor
2 years of teaching experience
Mathematics; Statistics; Calculus

Teaching Credential/License
Fluent English speaker
Four-year bachelor's degree in History or equivalent (min.)
Teacher's certificate (TEFL Certification or TESOL certificate is acceptable)
Full-time teaching experience at high and/or middle school
A full year commitment or longer (preferably)
2 references (at least one from the immediate supervisor)
Competitive salary
Medical insurance - local health insurance good at international hospitals in Mongolia
Travel allowance - $2000 payable upon successful completion of the academic year
Furnished accommodation (studio apartments within a walking distance from the school )
Hobby School is looking for a candidate to fill in the position of AP Mathematics teacher to students in high school (Grades 9-12). The teacher will be responsible for syllabus development for the AP Mathematics course. The syllabus will have to be then approved by the AP Course Audit. The teacher will also be required to teach AP Mathematics or related statistics to middle school and high students.
We are looking for teachers who are ready and willing to work in a new and challenging environment. You will have the opportunity to work alongside many teachers who are hard-working, dedicated, and passionate - qualities that the successful candidate will need to bring with them to our community.
The first independent national school in the country - Hobby School was founded in 1994, to educate the next generation of Mongolian intelligentsia, against a backdrop of tough economic conditions, rapidly growing urban population, and crumbling public education system. 
Hobby School is accredited by the Capital City Education Department of Mongolia and follows the State-approved General Secondary Education Curriculum of Mongolia. All students are issued an official Mongolian State Complete Secondary Education Certificate upon graduation. 
In the academic year of 2021-2022, the school has an enrollment of about 1000 students, in grades 1 to 12 (ages 6 to 17, approximately). 
The school's name, despite lending an aura of leisure, is deeply meaningful. The inspiration for the school followed on Eurasian Hobby (Falco Subbuteo). Falcons are revered by Mongolians as symbols of courage and vigor. 
Today, the school is widely recognized as one of the best secondary education institutions in the country. In line with the founder Dr. Oyuntsetseg's vision of nurturing the next generation of Mongolian intelligentsia, Hobby School keeps its tuition fees at levels far below its peer schools in order to ensure accessibility for families from different socio-economic backgrounds. 40% of the total student body receives tuition fee waivers ranging from 10%-100%. 
In addition to following the State-approved General Secondary Education Curriculum of Mongolia, the school implements an immersion-based program of English instruction. Hobby School was the first school in Mongolia to introduce The International Primary Curriculum and The International Middle Years Curriculum. The school was also the first to adopt AP courses into its curriculum. The bilingual nature of the curriculum results in added workload on our students. 
Teaching in Mongolia is an opportunity for licensed educators to teach overseas in a country that boasts a rugged landscape and a fascinating culture rooted in ancient traditions.