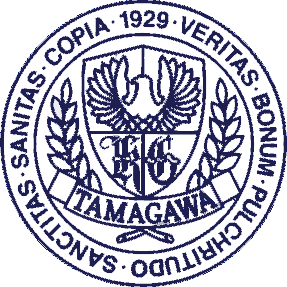 Featured Job
Bilingual Elementary School Programme General Teacher
One-way economy class airfare
Bachelor
3 years of teaching experience

Teaching Credential/License
Essential
Native English speaker / Native level of English
A valid teaching certificate/license for elementary school-aged children
The ability to teach English and at least one of math, science or PE
Beneficial
Experience teaching a range of elementary school grades
Qualifications/experience in teaching English as a foreign language
Understanding/experience of teaching CLIL
Experience teaching synthetic phonics
Experience living and working in Japan
Ability to speak Japanese
Private health insurance
Subsidized tuition fees for the children of staff (roughly 50%)Relocation allowance for employees hired from outside Japan
Initial two-year contract renewable by mutual agreement
Paid vacations (including all of August)
Sponsorship of Tokyo special teaching license for teachers who show commitment and potential
A comprehensive in-house professional development program
Coverage of the cost of an online course for Teaching English to Young Learners for interested teachers
A beautiful campus less than 45 minutes from central Tokyo
A friendly and relaxed work environment
Duties and Responsibilities
Main Teaching Responsibilities:
Teaching around 20 hours per week of classes
Developing teaching materials that support high-quality lessons and sharing these
Being familiar with curriculum requirements and teaching in line with these
Planning, teaching and developing resources for lessons in these subjects:
1st and 2nd grade: English, math and integrated studies
3rd grade and above (subject specialists): English and one of math, science or PE
Marking and using formative assessment to ensure the needs of all learners are met
Implementing strategies that support and scaffold language learning within lessons
Ensuring that all students make good progress in line with school expectations
Keeping accurate assessment records and preparing formal reports at designated times during the academic year that include comments on student progress against objectives
General Responsibilities
Understanding the school's educational philosophy and ethos and implementing school policies and rules. Providing guidance to students on these when necessary
Maintaining a high standard of professionalism at all times
Communicating well with children, parents, colleagues and other staff
Attending morning briefings and regular staff meetings
Participating in professional development activities in line with school requirements
Maintaining a safe, clean, tidy and healthy classroom environment that supports the physical, social and emotional well-being of all students
Ensuring the health and safety of all pupils at all times
Supervising children on their way to bus stops and the station at home time
Supervising and actively participating in trips (including residentials in some grades)
Participating in outdoor activities with children such as gardening and cleaning
Occasionally working overtime when requested (overtime is paid separately)
Occasionally attending events such as parent meetings or sports days on Saturdays and/or Sundays (a day of the holiday is given in lieu of any Saturday or Sunday worked)
Other Responsibilities may include:
Cover for absent teachers
Teaching non-BLES course classes
Teaching BLES kindergarten
Other duties as requested by the Director for K-4
Tamagawa Academy is celebrating its 90th anniversary in 2019. The school was established in 1929 and built upon a balanced educational philosophy encapsulated in Zenjin ('Whole person') education. 
Tamagawa Academy has been authorized as an International Baccalaureate World School since 2009 and currently offers the IB Middle Years and Diploma Programmes bilingually in English and Japanese. In addition to the IB, in 2016 the school started the Bilingual Elementary School (BLES) Program in its kindergarten and elementary school in order to prepare children for the MYP and DP.