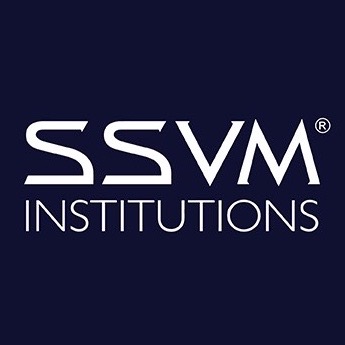 Featured Job
Cambridge Primary English Teacher
Housing Allowance on a monthly basis
Annual Leave Airfare Reimbursement, Pick Up/ Drop Off
Elementary, Middle School
Licensed Teacher, University Graduate, ESL Instructor
Bachelor
3 years of teaching experience
English, Education, English Literature
The Ideal Candidate
The candidate will be both amiable and will have excellent communication skills. The candidate will also have the ability to provide highly engaging lessons with modern-day teaching approaches and other media forms. Prominence will be placed on engaging students using novel ideas, Texts, and ICT in the classroom. The candidate will possess a two-year (minimum) teaching experience, and the reference furnished will direct a track record of past effective teaching. Exceptional candidates will demonstrate outstanding subject knowledge and the ability to apply situations into REAL-LIFE contexts. Teachers will also be expected to maintain admirable classroom management to promote professionalism and cohesion towards serving as role models for the students they teach daily.
Some of the additional assets would be:
3 Years Experience Teaching Cambridge Curriculum
Optional: CELTA, TEFL, Cambridge PDQ Trainings
Native-like level of English
If you meet the requirements mentioned above and have a passion for developing young minds' potential, and would cherish the opportunity to teach in a high achieving Cambridge Curriculum Teaching School and appreciate the chance to experience what India could offer, apply now and we look forward to meeting you.
30% Discount on Education for Own Child
Housing Allowance on a monthly basis
Annual Leave Airfare Reimbursement, Pick Up/ Drop Off
Cambridge Professional Development Opportunities
Work Permit Support
Competitive Salary
SSVM Institutions is committed to bringing quality education that focuses on every learner's academic, social and critical thinking aspects. At SSVM's Cambridge International School, we are a progressive learning community shaping children to be future-ready and globally prepared through the Cambridge Curriculum.
We seek an experienced First Language English Teacher for our International Primary School in Coimbatore, Tamil Nadu (South), India, to start immediately or in April 2023 with the below-mentioned vital qualities:
● A love for English and an ability to teach the Language with patience and tact
● Outstanding written and verbal communication skills
● Create a supportive learning environment
● Organize classroom teaching and coursework
● Help students improve their LSRW (Listening, Speaking, Reading, and Writing) skills
● Preparing classroom and coursework materials, handouts, and homework assignments
● Assessing the students' progress (homework, exam grades, etc.)
● Prepare students for assessments
● Record pupil's areas of development and progress
● Keep up-to-date on current events and incorporate these events and themes into lessons to make them more relevant to students
We require a qualified teacher experienced in delivering the Cambridge Curriculum and teaching English as the First Language with excellent verbal and written communication skills in English. Our classrooms are equipped with smart/interactive digital boards for Teachers to utilize Technology efficiently in their lessons. To be a successful English teacher at SSVM, you should showcase your passion for teaching, innovative thinking, open-mindedness, adaptation to Technology, and interpersonal and sound analytical skills to support 21st- century learning. We are looking for a creative facilitator exhibiting self-motivation, high work standards, and attention to detail who could prepare course materials effectively, such as syllabi, homework assignments, and collaborative and individual research projects.
SSVM Institutions is one of the highest achieving schools in the country. We are known for our outstanding achievements in all spheres of learning. Recognized as the best CBSE School in Coimbatore, we stand distinguished by our high standards, vigorously pursuing them by nurturing enthusiasm for a holistic learning experience.
In the right learning environment, a child is capable of accomplishing much more than what traditional education can offer. Our exceptional teachers are experienced subject-specialists, who enjoy sharing their intellectual wisdom and passion for learning with students and others alike.
Our environment has a unique blend of the broad socio-economic and cultural mix that aids in students and teachers successfully achieving academic excellence. The school values all traditions that exhibit our multi-dimensional capabilities to contribute to our success and to embrace the opportunities presented in the future.
Please note that Teach Away provides information on behalf of schools and cannot accept liability for information provided or policies schools may adopt. Be sure to verify all details that apply to you, and check for the latest visa and work permit requirements. For any questions regarding job postings, please contact the school directly. Teach Away believes in diversity and inclusivity, and that everyone deserves to be treated with respect and be considered fairly and equally for employment. We ensure all schools we work with adhere to our pledge to promote inclusivity and diversity in education and recruitment practices.
Similar Jobs

Vietnam Australia International School
Ho Chi Minh City, Vietnam