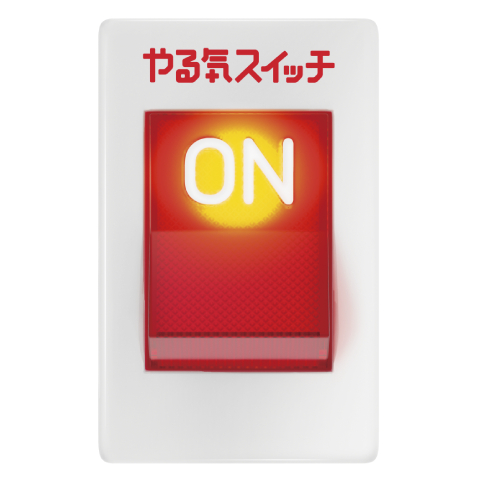 Featured Job
Career Dispatch English Teacher
Accommodation Support Available
University Graduate, Licensed Teacher, ESL Instructor
Criteria 1: Able to commit to a minimum 1-year Full-Time Contract
Criteria 2: Prior experience with children (teaching or otherwise) preferred
Criteria 3: Must be team-oriented, flexible, and able to adapt to a highly active work environment
We are looking for new teachers who:
Are Fluent English Speakers
Have at least a 2-Year Associates Degree OR Valid Working Visa
Are independent and creatively minded, ready to innovate and adapt in any circumstance
Can be team-oriented, passionate, enthusiastic, and creative in your approach to teaching children
Have a strong sense of professionalism, and are self-motivated
Prior experience with children (teaching or otherwise) is preferred
Benefits & Compensation:
Starting salary: ¥263,000~ depending on experience
Raise opportunities based on school performance
10 paid days of leave per year (after 6 months of employment), in addition to national holidays
¥100,000 bonus upon successful completion & re-signing of contract
Fully-paid comprehensive initial training, during which accommodation and transportation reimbursement can be provided if necessary
Usable and transferable experience & skills gained via regular teaching workshops held throughout the year
Work in different locations throughout Japan, 3 to 6 months in one location, or longer
Learn and experience from YSG's different brands
Work-related commuting costs reimbursed
Social Security & Health Insurance provided
Visa sponsorship and renewal support available
Company phone provided for work-related internal communication
Yaruki Switch Career is currently accepting applications for our Dispatch English Teacher! Successful candidates may be assigned to various brands under the Yaruki Switch Group, including WinBe, Kids Duo, Kids Duo International, and I Kids Star.

Who We Are:

Yaruki Switch Career is a recruitment and dispatch agency. We serve as a bridge between our clients and an abundance of high-quality human resources in the Education and Childcare industry, cultivated via our business operations with Yaruki Switch Group. In addition to the recruitment of teachers for English conversation schools, international schools, cram schools, and after-school programs in the Education industry, we also introduce high-quality and well-matched human resources for businesses in fields that require English skills such as hospitality, interpretation, customer service, and tourism. Yaruki Switch Career in association with Yaruki Switch Group is a subsidiary of TBS HOLDINGS, INC., one of Japan's largest television broadcast companies.


Dispatch Teacher: Main Responsibilities & Duties:

As a Dispatch Teacher, you will be sent to different schools throughout Japan. Other than providing support to the assigned schools, you are asked to represent Yaruki Switch Career and uphold the company standards:
Professionalism: A dispatch teacher should maintain a high level of professionalism in their conduct, both inside and outside the classroom. This includes dressing appropriately, demonstrating respect for students, colleagues, and parents, and upholding Yaruki Switch Career standards.
Effective Communication: Clear and effective communication with students, parents, and colleagues is essential. Dispatch teachers should be able to articulate the values, goals, and policies of Yaruki Switch Career, as well as provide timely and constructive feedback to students and maintain open lines of communication with the school director and parents.
Positive Classroom Environment: Creating a positive and inclusive classroom environment. By fostering a supportive learning atmosphere, encouraging student engagement, and promoting respect and inclusivity, dispatch teachers demonstrate the values and mission of the company.
Collaboration and Teamwork: Collaborating with colleagues, administrators, and staff members within the institution is important for representing the company as a team player.

Remember, representing YSC as a dispatch teacher is a continuous effort that involves maintaining professionalism, expertise, effective communication, and contributing to a positive learning environment.

Dispatch teachers are encouraged to provide students with fun and creative classes that focus on real-life conversational skills - we believe when students are having fun, they are more engaged; and when instructors are having fun, they provide the best possible lessons!

While a set curriculum and lesson plans for main activities are provided, dispatch teachers are expected to grow and expand on these foundations with their own unique and original lesson ideas; allowing ample creative freedom to personalize your teaching approach and inject passion and enthusiasm into your class.

Our curriculum emphasizes pronunciation and phonics practice. While we of course welcome English speakers from a variety of countries with varying dialects and accents, we ask that you can effectively teach and express these concepts in a phonetically natural English environment. Only applicants that can meet the highest standards of fluency will be considered.


Application Process:
Application Submitted
Screening Process (2-3 business days)*
1st Interview (Online)
Introduction to School & 2nd Interview (In-Person/Online)
Official Offer of Position
On-boarding / Visa Support (if necessary)
Initial Training & School Placement
Note: While we sincerely appreciate all applications, only those candidates selected for interview will be contacted.
Yaruki Switch Group is a Japanese educational organization boasting a track record stretching 40 years in teaching, nurturing, and developing the futures of children.
We have established and continue to grow successful, well-recognized brands in such educational fields as Supplemental Learning, Early Childhood Education, English Childcare, and Bilingual Kindergartens - not just nationwide, but worldwide as well.
With our philosophy of 'Individual Approaches for Individuals,' we have developed a network of over 2000 schools and counting!⁣ ⁣
What we treasure is not just academic development. We respect the unique characteristics of every child and nurture their confidence and motivation by assisting them in the achievement of their goals. "Think for yourself, decide for yourself, and act for yourself;" we help our students to polish their "自分力" (power of independence) to take on new challenges and decide their path in life without being swayed by the values or judgment of others.⁣ ⁣
We offer a competitive employment package with career advancement opportunities, a fun and supportive teaching environment, and thorough training to ensure success in the role. Hiring year-round, an exciting position teaching awaits you. Be the difference. Come teach with us!
Teaching in Japan continues to be one of the most popular options for English teachers as well as licensed classroom teachers. One of the world's most technologically advanced countries, Japan also maintains a culture of old-world tradition and appreciation for beauty.
Yen (¥) / En (円 or 圓) (JPY)
Please note that Teach Away provides information on behalf of schools and cannot accept liability for information provided or policies schools may adopt. Be sure to verify all details that apply to you, and check for the latest visa and work permit requirements. For any questions regarding job postings, please contact the school directly. Teach Away believes in diversity and inclusivity, and that everyone deserves to be treated with respect and be considered fairly and equally for employment. We ensure all schools we work with adhere to our pledge to promote inclusivity and diversity in education and recruitment practices.