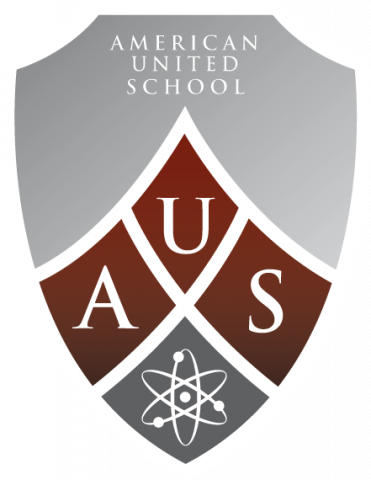 Featured Job
Computer Instructional Educator
American United School of Kuwait
Furnished accommodation: allocation based upon family size and availability
Travel Allowance: Annual home leave (summer break) cash allowance (equivalent of return economy class airfare to point-of-origin for employee and eligible dependents residing in Kuwait).
Bachelor
3 years of teaching experience
Computer/Technology

Teaching Credential/License
Technology teaching certification is preferred
Prior teaching experience at the Middle and High School level
Furnished accommodation: allocation based upon family size and availability
Travel Allowance: Annual home leave (summer break) cash allowance (equivalent of return economy class airfare to point-of-origin for employee and eligible dependents residing in Kuwait)
(Gaming, Robotics, Network Apps, CAD)
We are hiring two educators to create and develop two programs to enhance our pathways for students in Technology. A position geared around teaching app innovation, gaming, network apps, CAD and another position centered on robotics, design technology (web, engineering and both positions having the ability to incorporate digital literacy as a vital part of instruction).
American United School (AUS) is located in the Sabah Al Salem Area of Kuwait at the Intersection of 6th Ring Road and Fahaheel Expressway. American United School is a modern, 12,000 square meter facility. The Founding Director came on board October 2012. Support staff which included a finance office, an admission/registration office, purchasing office, and administrative assistants began work in early 2013. The first phase of the facility, the elementary building opened September, 2013. Gaining approval/license from the Kuwait Ministry of Private Education required a name change and, therefore, American University School became American United School. The teaching staff of 24 teachers, 11 co-teachers and 39 staff members were on board to support grades Pre-K through grade 5 and the 68 students for SY 2013-2014. The end of year enrollment was 103 students and the student population represented 11 nationalities.
The second year (SY 2014-2015) saw 270% growth and the addition of the Middle School operating on the upper floor of the Elementary School Building. That second year, the teaching staff increased to 52 teachers, 23 co-teachers, 52 staff members and a student enrollment of 383 students. There were 28 nationalities represented in the student population. Additional personnel to assist and reinforce teaching and learning were added: Middle School Principal and Assistant Principal, Elementary Assistant Principal, Curriculum Specialist, Swimming Coaches, Information Management Officer, and other administrative support staff.
American United School's third year, Fall 2015, represented a facility milestone as the Middle School building opened for the 137 students in grades 6-9. Grade 9, which was called at the time Freshman Academy, occupied space in this facility awaiting the finishing touches of the High School (HS) building. With a total student population of 524 students representing 34 nationalities, staff requirements increased to 112 members of faculty. For SY 2016-2017 the High School building opened to grade 9-10 students. The student population reached 769 and the AUS faculty increased to 133. The enrollment for SY 2017-2018 is 901 with the addition of grade 11. During that year, the faculty enrollment increased to 165. For the current school year 2018-2019 grade 12 is added, faculty increased to 174 and the enrollment reached 1045.
AUS achieved International Accreditation by the Council of International Schools (CIS) on February 2018, and by the Middle States Association of Colleges & Schools (MSA-CESS) for the period May, 2018 to May 2018.
Also known as remote teachers, distance teachers or virtual teachers, online teachers and online instructors are trained to teach students online. Online teaching jobs can range from blended courses that offer a combination of in-person and online instruction, to fully online learning. Online teaching offers job opportunities for a wide range of educators, from elementary school teachers to college professors. Online teaching jobs can be either full-time or part-time. If you're a qualified teacher with experience in a classroom setting, then online teaching could be your next big career move.