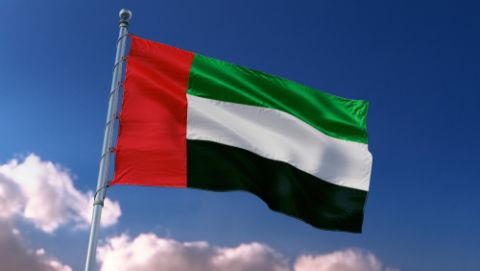 Featured Job
Deputy Cluster Manager – Academic Affairs
Various Locations, United Arab Emirates
Accommodation Allowance included in the salary 
Mobilization & Repatriation ticket provided
Middle School, High School
Director/Principal, Licensed Teacher
Bachelor
5 years of teaching experience
Education, Math or Science

Teaching Credential/License
A strong background in Math or Science and 5 years of experience teaching Math or Science
A minimum of two years' experience in district-wide position
Must hold a full driving license
Non-native English speakers will be required to provide an IELTS Score ranging from 6.0 - 7.5 depending on the subject they are applying for
Must be able to attend an in-person interview in the UAE, UK or Ireland.
Salary: 24,000 - 27,000 Dirhams / £5,110 - £5,750 GBP approx / $6,530 - $7,350 USD approx
Accommodation Details: No accommodation provided. Accommodation Allowance is included in the salary
Airfare Description: Mobilization & Repatriation ticket provided
Vacation: Summer vacation, national holidays
Health Insurance Provided: Yes
Take your teaching career to the UAE! The UAE Government Schools are now accepting applications for Deputy Cluster Manager – Academic Affairs in schools across the UAE.
More about these positions and the UAE Government Schools:
The UAE Government Schools recently launched an exciting education programme in advanced sciences. The new programme will support students in achieving their best grades and prepare them for joining universities in the UAE and overseas
The role of the Deputy Cluster Manager – Academic Affairs is to support the schools in achieving the advanced sciences programme's vision through professional leadership and management of teaching and learning
UAE Government Schools across the UAE: Ajman, Dubai, Fujairah, Ras Al Khaimah, Sharjah, Abu Dhabi and Umm Al Quwain
Deputy Cluster Manager – Academic Affairs will work with the Principals and teachers of multiple schools ensuring the vision is clear, understood and set plans for the schools to ensure goals are achieved
Drawing millions of visitors each year, Dubai allows teachers to experience a unique combination of traditional Middle Eastern ways of life and an upscale expatriate lifestyle. Dubai's many private schools provide opportunities for licensed teachers to teach in one of the most exciting and dynamic modern cities in the world.