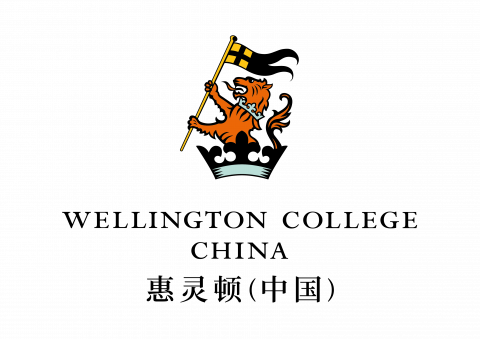 Featured Job
Director of Music
Director/Principal, Licensed Teacher, College/University Faculty
Bachelor

Teaching Credential/License
A relevant degree and professional teaching qualification are essential
A passion for music and the ability to share this with as wide a range of students as possible
Excellent subject knowledge and an interest in current developments in music
Fluency in written and spoken English to enable effective communication with students and in working relationships
Knowledge of A-level/GCSE/IGCSE curricula, their delivery and assessment
The desire to put the wellbeing each student at the heart of what they do and can demonstrate how they will support the development of the Wellington values and ethos
Excellent interpersonal skills
Honesty, integrity, compassion, flexibility and a good sense of humour
Strong organizational, self-management and problem-solving skills
Desirable Qualifications/Skills:
School management experience
Experience teaching A-level (or equivalent) in your subject specialism
Experience teaching the Cambridge International Examinations IGCSE music course
Experience using ICT to enrich students learning
Be an exceptional pianist and accompanist, with a solid choral and orchestral background; a professional musician in their own right
Experience teaching and mentoring EAL students
The Wellington College overseas package include health insurance, provided by a reputable health care scheme, enabling the recipient and his/her dependants, if any, to take advantage of the good hospitals and medical facilities available in Tianjin, or if required Beijing. The overseas package also contains annual flights home for each member of staff and his or her dependants. Two school-age children of each overseas member of staff will be entitled to full remission of tuition fees at the College. There will be other benefits attached to the overseas contract, in line with other international schools in China. Once again further details of all benefits will be given to candidates invited for interview.
Reports to: Master, Head of the Senior School
General Role Description:
The Director of Music has an overall responsibility for ensuring the provision of quality teaching and learning in both Junior and Senior School music courses in accordance with the policies and procedures of the school.
The Director of Music has responsibility for the quality and consistency of the music curriculum and is required to organize and contribute to the development of schemes of work, departmental policies and other documentation under the guidance and accountability of the Director of Studies.
In addition, the Director of Music may be required to collaborate with other departments (and in some cases other schools) in order to plan and implement projects and events. The Director of Music will be expected to guide, support and equip departmental staff in their academic roles and where possible enable them to meet their professional goals and/or receive necessary professional training.
In addition, the Director of Music may be required to carry out lesson observations and appraisal for departmental staff in line with to the school's appraisal policy. The role also includes close liaison and cooperation with the Theatre Manager.
The Director of Music will lead all elements of the provision of production of music in the school and be responsible for all school concerts and musical performances. The Director of Music will define the quality and direction of music in this key position. The Director of Music is expected to keep abreast of developments in the teaching and performance of Music and use will be made of any opportunities for interdepartmental initiatives and cooperation. The Director of Music is responsible for managing the departmental budget in line with the school's policies and procedures.
The Director of Music has a responsibility for teaching innovative lessons to classes ranging from Year 7 to Year 13, including all the normal professional responsibilities that accompany their role as class teacher.
The Director of Music must have a clear vision and goals for the music department that are consistent with the development plan of the whole school. The Director of Music should be able to develop and implement a plan to achieve their goals for the music department, drawing on the skills, knowledge and experience of the team.
Wellington College China is a partner of Wellington College in England.  It has five schools and two nurseries in China, all in exciting, international cities.   Our schools provide an outstanding education for 2,150 local and international children aged between 2 and 18 years old.
Success in public examinations is important and we celebrate it. However, at Wellington College, excellent exam results and great university destinations, in the UK and worldwide, are only part of the picture. We want our pupils to be the very best people that they can be: to be kind, to have integrity in their actions, to take responsibility when necessary, to have respect for their environment, for others and themselves, and finally to show courage when needed. The Wellington values frame the way we think about what it is be a Wellingtonian, including the ways we work and what we hope to become.
Our Huili Schools combine Wellington's holistic, British approach to educating the whole child, with the enduring strengths of the Chinese curriculum and focus on learning.  We talk about giving our pupils the best of both worlds.  Half our lessons are in English and half in Chinese.  Half our teachers are English-speakers and half are Chinese.  It is our desire to imbue every pupil with our five core values: courage, integrity, respect, kindness and responsibility. We encourage and expect our Chinese pupils to develop the Wellington identity: to be inspired, intellectual, independent, individual and inclusive.   
Wellington College International Shanghai
Huili School Shanghai
Huili Nursery Shanghai
Wellington College International Hangzhou
Huili School Hangzhou
Huili Nursery Hangzhou
Wellington College International Tianjin