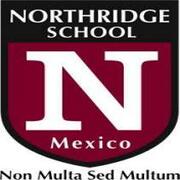 Featured Job
Elementary Teacher
Housing allowance provided on a monthly basis and apartment as well
Full airfare reimbursement for an economy ticket and airport pickup.
Early Childhood, Elementary
University Graduate, Licensed Teacher
Bachelor
3 years of teaching experience
Education, Humanities, Social Sciences, Psychology, Sociology, History

Teaching Credential/License
Contract Hours: Monday to Thursday From 7:10 AM to 3:00 PM, and Fridays from 7:10 AM to 2:30 PM.
Other Benefits:
Rent Stipend ($4,000 M.N. monthly retention Bonus of 21,000 M.N. every six months).
Health Insurance.
Two weeks paid holiday in December.
Two weeks paid holiday in Spring
(Semana Santa) and all Mexican
national holidays.
Clothes Stipend ($2,000 M.N. yearly)
Resposnibilities:
Plan, prepare, develop, and teach classes at LE.
Motivate students with innovative, imaginative, enthusiastic, and dynamic classes.
Maintain discipline in class, solving problems that may arise as a result of poor student behavior.
Preserve the positive relationship among students, parents, academic, and administrative staff.
Upload in time and form grades, student evaluations, and progress reports.
Monitor assigned students during their time at the school.
Attend professional development workshops.
Support Elementary school coordination in other school activities such as recess duty, flag ceremony, etc.
Use assessment for learning tools, matching learning to individual needs.
Seek to consistently improve their teaching practice.
Be a role model for our students.
Patience and tolerance are a must.
Primary School State Certification or similar required.
No minimum experience required.
Mission

We are an educational community, built on the foundation of Catholic values, which helps parents cultivate their sons in an international academic environment. Our community is distinguished by being challenging and kind, through the acquisition of personal character formation that fosters the sincere search for truth, the pursuit of good, appreciation of beauty, and dealing with emotions to attain a life of happiness and satisfaction through the commitment to help others.

Vision

To forge accomplished young men and boys who live Catholic virtues, able to succeed in the best universities of the world, to deal with situations that they encounter in life through an open-minded approach, to serve their fellow citizens, and to contribute to the solution of mankind's challenges by being good examples wherever they find themselves in society.

Our reason for being

To assist families in shaping accomplished Christians, highly competent and committed to improving the world.

Our Beliefs and Values

We develop a high sense of belonging to the educational community. We help parents to educate their sons. We live a strong Christian identity through Opus Dei's spirituality. We provide an international, challenging, and kind academic environment. We cultivate character formation, which fosters the sincere search for truth, the pursuit of good, appreciation of beauty, and dealing with emotions. We favor a life full of happiness and joy, committed to helping others.
Mexico, a traveler's paradise, offers opportunities to teach English abroad, as well as licensed teaching jobs in the country's many international schools. Enjoy Mexico's magnificent landscape while teaching abroad in language institutes or private schools.
Please note that Teach Away provides information on behalf of schools and cannot accept liability for information provided or policies schools may adopt. Be sure to verify all details that apply to you, and check for the latest visa and work permit requirements. For any questions regarding job postings, please contact the school directly. Teach Away believes in diversity and inclusivity, and that everyone deserves to be treated with respect and be considered fairly and equally for employment. We ensure all schools we work with adhere to our pledge to promote inclusivity and diversity in education and recruitment practices.