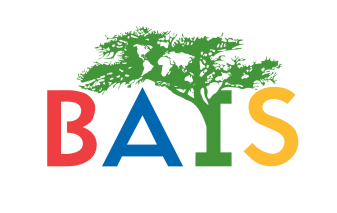 Featured Job
Elementary Teacher
Banjul American International School
Housing allowance provided annually and utility o a monthly basis.
Round trip airfare at beginning and end of work with school;
Bachelor
10 years of teaching experience
Elementary Education

Teaching Credential/License
All faculty and staff are vaccinated for COVID and other diseases will present evidence of freedom from pulmonary tuberculosis and will provide police clearances from countries in which you have resided.
Teaching couples are encouraged to apply.
For the employee: Round trip airfare at beginning and end of work with school; a cycle of $1,000 travel allowance after one year and a round-trip flight to the home of record after the second year.
Housing allowance provided annually and utility o a monthly basis. Teachers find their place to live with school support; some teachers choose to live in houses and some in apartments.
Overseas Medical Insurance with Dental and Medical Evacuation.
5% of gross salary paid at the end of the year as a retirement benefit.
Modest monthly mobile phone credit allowance.
Banjul American International School is a very small, well-established international school in The Gambia offering an American standards-based curriculum within a global context. Our total enrollment is large this year at 65 students from Pre-kindergarten to Grade 12, and our 2 graduating seniors have both been accepted to universities in the USA.
BAIS seeks an experienced teaching couple or single hire who believes that every student (whether above, below, or at the average level) should have teachers committed to ensuring they reach their maximum potential. One of the teachers should be an outstanding elementary teacher who understands that a systematic teaching of decoding, phonemic awareness and vocabulary leads to strong readers and writers. A conceptual understanding of mathematics is needed for long-term success. They should be inspirational and equally hold high expectations for presentation, inquiry, and reasoning skills and create innovative units to provoke wonder.
If you are flexible and hard-working, have a sense of humor, and are ready to dedicate yourself to 7 to 14 students and a small school and community in a developing (yet tourist-based) country, please apply right away.
BAIS offers individualized educational programs in a supportive and warm learning community of staff, students and parents. The teachers we seek for BAIS embrace the challenges of living in a very small, developing country while delivering the highest educational program expected by the expatriate, diplomatic and business community. BAIS teachers support each other and often teach combined grade classes. They enjoy the beach and create their own social events in between frequent school events that they inspire and organize.

If you are ready for a school where you give your best in order to get the best from each learner... If you hope to commit to a small, cohesive community... Then come Believe - Achieve - Inspire - Succeed at BAIS! Contact us at BAIS today to begin the discussion.