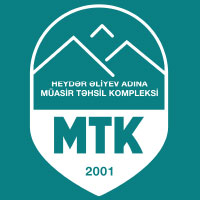 Featured Job
English as an Additional Language Coordinator
Fully equipped accommodation
Generous Travel Allowance & Airport Collection
Bachelor
2 years of teaching experience
Fully Certified Teacher

Teaching Credential/License
Fully Certified Teacher
Qualified Teacher Status achieved in any of the following countries: United Kingdom, Ireland, Australia, New Zealand, Canada, South Africa, or the USA.
Experience in teaching Early Years and/or Primary, using one of the above national curricula in an ESL/EAL-rich environment.
A positive work ethic and a high level of self-motivation; the willingness to act as a role model and mentor, to students and colleagues.
An excellent grasp of the teaching and learning practices suited to a modern English-medium international school (i.e. able to teach highly effective 3-part lessons but also model more independent, collaborative, and technology-rich aspects of 21st-century learning; the ability to adapt teaching and learning to an inclusive environment where EAL and a range of abilities will be common).
Cultural sensitivity and intercultural communication competence - i.e. the ability to relate positively and achieve positive results working with professionals who have been raised in a distinctly different culture.
Resilience and a solution-oriented outlook; the ability to complete and finish tasks; a 'no excuses' approach.
The positivity, patience, open-mindedness, and resilience necessary to thrive in an exciting but very culturally different location.
A commitment to be an excellent ambassador for our school within the community.
Also desirable would be:
Experience as a special teacher of EAL / ESL or Coordinator of whole-school provision for this.
Experience in leading personal challenge and development programs such as the Duke of Edinburgh's Award; experience in leading charity and community outreach projects.
Experience in leading appraisal and/or staff training; experience in school management.
Specific EAL / ESL experience or qualifications.
Experience of working in an international setting within a team that has a high proportion of host-country nationals.
Experience of living and working in the post-Soviet space.
Proficiency in Azerbaijani, Russian or Turkish language.
A highly competitive net salary
A performance bonus
A travel and relocation allowance
Fully equipped accommodation
Comprehensive medical insurance for the employee and up to 2 dependents as standard
A school laptop
Lunch in the school canteen
Free tuition for up to 2 dependent children of any age as a standard
About the role
MTK offers a generous remuneration package in line with our aim of teachers feeling valued and well-rewarded for their work.
We seek a highly skilled and committed Coordinator of English as an Additional Language provision, capable of creating a supportive, nurturing school environment where students with a range of English levels and learning styles can thrive and experience success. The successful applicant will be a key member of the teaching team and the remit would be to ensure that provision for children with EAL is of a high standard throughout the Primary and Secondary schools.
The role is non-class-based although around a 70% contact timetable is anticipated, involving whole class, individual and small group teaching; the successful applicant should be confident both in modeling excellent EAL-friendly lessons and should be either seasoned at or willing to develop their skills in delivering INSET training. Creating sensible, practical but also highly effective systems for monitoring EAL needs and initiating necessary interventions is a key skill required.
The position will suit a committed, enthusiastic teaching professional possessing the correct blend of moral purpose, teaching, and interpersonal and intercultural communication skills.
About MTK
MTK school is located in Baku, Azerbaijan, and moved to a state-of-the-art campus in the heart of the country's capital in August 2018. A prestigious local private school educating the children of the country's business elite, MTK is partway through a transition to becoming a bilingual, international-style school that offers a blended English and Azerbaijani instruction curriculum.
The school is comprised of a bilingual Preschool for ages 2-6, a bilingual Primary School for ages 6-10 (Grades 1-4), and a three-stream Secondary school for ages 10-18 (Grades 5-12), which incorporates an international stream (offering Cambridge IGCSE and AS/A-Levels) and two local curriculum streams where the language of instruction is Azerbaijani and Russian respectively. The pupil roll is around 600 in total.
The successful applicant will work in close cooperation with predominantly local staff. MTK employs an expatriate staff comprised of eleven fully certified teachers across the Preschool, Primary School and Secondary School and an expatriate Executive Principal who is a UK national.
How to apply:
The following should be included as attachments:
a concise covering email, stating the role for which you are applying and core reasons why you are suited to the role
a well-presented curriculum vitae, including full name, recent photograph, clear details of relevant qualifications, an accurate, clear chronology of teaching experience (with all gaps in employment since your initial teacher training accounted for), and, finally, a personal statement/statement of teaching philosophy.
MTK closely follows safer recruitment practices and all applicants are subject to rigorous reference and background/police checks.
  MTK International School is an international centre of excellence within an Azerbaijani context, delivering an education that will fully prepare students to take their places in the modern world.
  Our centrally located campus provides a world-class learning environment, equipped with modern educational resources, a powerful IT infrastructure and the full range of on-site facilities required by any tier-one school.
  Our school curriculum focuses on personal, academic, and 21st-century learning strategies that will prepare children for the world of tomorrow, at home, or abroad.  Focusing solely on academic achievement is no longer sufficient to guarantee success; children and adults need a broader range of skills and knowledge to call upon in a fast-changing world.  The MTK International School's Curriculum provides a wide variety of studies designed to foster the development of intellectual growth, physical and emotional health,  creativity and an empathetic spirit.
  We currently provide an exceptional education to children aged 2 to 17, offering the full range of Preschool, Primary, and Secondary education.

  Our mission is to help every child fulfill his or her potential, to succeed in a fast-changing, exciting 21st-century working environment and also to live a happy, fulfilled life as a part of the Baku and wider global community. Our school ensures that its students reach their full academic potential whilst also developing a broad range of skills, talents, and abilities.