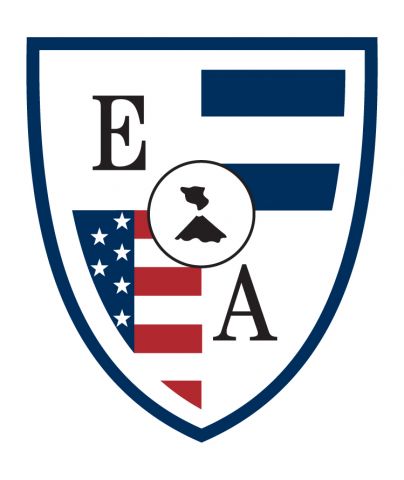 Featured Job
English Teacher
San Salvador, El Salvador
One plane ticket per school year (summer)
Licensed Teacher, College/University Faculty, University Graduate
Bachelor
2 years of teaching experience

Teaching Credential/License
Education/ Qualifications
Minimum Bachelor's Degree in education.
Valid Teaching Certificate
Teaching experience
International or Local Health Insurance
Life Insurance
Professional Development towards graduate program or towards students loans per year up to $5000.
One School-age dependent child of the employee may attend Escuela Americana free of enrollment and tuition expenses.
This is an exciting opportunity to work within a vibrant and dynamic School.
At Escuela Americana kids will grow through authentic learning experiences. Our programs actively engage students in their learning and do not have them sit passively in classrooms, waiting for the content to be delivered to them. We are committed to educating the whole child – which is a holistic approach that includes students' academic performance in addition to their social-emotional health and well-being.
Our biggest job is to create such an environment that allows your child to Connect, Create and Explore for a whole life.
We are strongly committed to the ongoing professional training of all faculty and staff and to providing leadership development at all levels.
We are looking for a teacher:
Has good interpersonal and communication skills
Has strong Computer Skills
Is well organized
Is happy to work with teenagers
Commits to education and human development
Is responsible and punctual
Responsibilities include:
Plan lessons, adapting them as needed to address different learning levels.
Instruct through lectures, discussions, and demonstrations in one or more subjects.
Adapt teaching methods and instructional materials to meet students' varying needs and interests.
Assess students to evaluate their abilities, strengths, and weaknesses.
Teach students as an entire class or in small groups.
Grade students' assignments to monitor progress.
Communicate with parents about students' progress.
Work with individual students to challenge them, improve their abilities, and work on their weaknesses.
Supervise students outside of the classroom
Contribute to the overall life of the Secondary school with a positive attitude and growth mindset.
Escuela Americana is leading the way in education!
Our students are shaped to be bold, curious, empathic, successful, inventive, and with positive peer relationships. We aim to give them the tools to live a happy and fulfilled life anywhere they go.
At EA we are grateful for all the support we receive from the Board of Directors, parents, and community members as we look to make shifts to support best practices in teaching and learning.  Escuela Americana has been a strong school for 75 years and we all should be proud to be a part of such a great institution.  
As we look to the future, we are training our staff to be master teachers and leaders of the future, so that our students continue to be offered a world-class education that prepares them to become global leaders.
The school's lush 16-Manzana (approximately 35 acres) campus is more than classrooms, STEAM Labs and athletic fields, it is the magical place where our students live their childhood memories. EA has 140 classrooms; 2 STEAM Labs, a LEED-certified FAB Lab, 5 computer centers; 2 libraries; 11 labs; 2 cafeterias; a double court gymnasium/ multi-purpose building; an Arts Center with an amphitheater; 10 outdoor hard surface courts for basketball, volleyball, and handball; a 400-meter synthetic surface track; and 2 large athletic fields.
Escuela Americana is located in the western suburbs, specifically in Colonia San Benito and La Mascota, of San Salvador, the capital city of El Salvador.