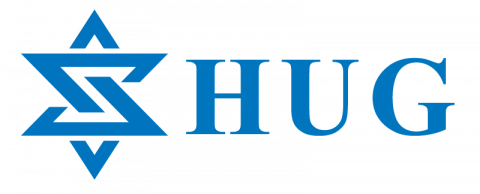 Featured Job
English Teacher
Housing allowance provided for initial cost of contract
Early Childhood, Elementary, Middle School
Licensed Teacher, College/University Faculty, University Graduate, ESL Instructor
A university degree (or be competent in verbal and written English and self-supported for their working visa)
Native English speaker (no Japanese skills necessary)
Ready to work as part of a team
Willing to commit for at least one school year (April to March) and the initial training period
Experience working at pre-schools, after-schools, or English conversation schools is preferable
Base salary of ¥250,000 monthly
Structured pay-rise system and career advancement opportunities based on experience, ability and performance
All new instructors will have a 3 month probationary period (no change in wage)
Public holidays, summer & winter holidays, paid holidays and miscellaneous holidays are also included
Housing allowance provided for initial cost of contract (for directly mangaged schools only)
Health insurance available
Working Hours
Core time is listed below, but there may be slight changes between different schools and seasons (Working hours vary among brands)

Kids Duo
Open 9:00 to 20:30
Two shifts, morning and afternoon, 8 hours/day (+ 1 hour break) between the schools open hours. Staff rotate between shifts.

WinBe
Open 10:00 to 21:00
Weekdays: 13:00 to 21:00, Saturday: 10:00 to 18:00
8 hours/day (including 45min break)

Kids Duo International / i Kids Star
Open 8:30 to 17:30
8 hours/day (+1 hour break)
Holidays
Holidays vary among brands.
Staff generally work a 5-day work week (Sundays off plus 1 additional day a week)
Public holidays, summer & winter holidays, paid holidays and miscellaneous holidays are also included
Some school events are held on weekends
Our agency is promoting for a total of 4 brands of schools, all from the same organization of Yaruki Switch Group, the second largest private English education organization in Japan. The schools are location nationwide from Hokkaido to Kyushu.

Kids Duo: A fun-filled day care and after-school English center WinBe: A goal-orientated English conversation school Kids Duo International/ iKids Star: A state-of-the-art international kindergarten with a fully tailored curriculum of English, Japanese and Physical Education

 
Teaching in Japan continues to be one of the most popular options for English teachers as well as licensed classroom teachers. One of the world's most technologically advanced countries, Japan also maintains a culture of old-world tradition and appreciation for beauty.
Yen (¥) / En (円 or 圓) (JPY)