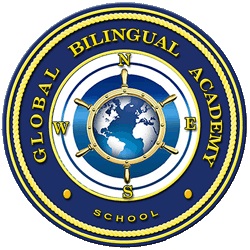 Featured Job
English Teachers
Airfare Annually to home country
Early Childhood, Elementary, Middle School, High School
University Graduate, Licensed Teacher
Bachelor
0 year of teaching experience
English and/or Education

Teaching Credential/License
Competitive compensation package.
Airfare Annually to home country
Furnished housing.
Utilities including local telephone services.
English Teachers All Grades
New Graduates (OK)
About the school:
In the fall of 2014, Global Bilingual Academy, a private school, opened its doors to 197 students in PreK- Grade 3; it is located in Mahboula, Kuwait. We were accredited through AdvancEd (now Cognia) in the spring of 2017. Our curriculum is based on the Common Core Standards from the United States, as well as the national curriculum of the State of Kuwait.
GBA is committed to providing a quality bilingual education in Arabic and English. The community we serve includes primarily Kuwait nationals from two-income working families living in the Al Ahmadi Governorate. We also serve students from other Arabic nationalities and a small number of children from our staff.
Our staff is multi-national, with teachers and staff members from a mixture of approximately 25 countries in both the North and South American continent, Eastern Europe, Africa, Australia, and a variety of countries across the Arab world.
Vision
We Aspire to be the leading, accredited academic institution in bilingual education, providing our students with comprehensive, rigorous instructional programs to prepare them for lifelong academic, personal, and professional success.

About Global Bilingual Academy (GBA)
GBA is a Cognia accredited, preK – 12 Private, bilingual school, located in Mahboula in the State of Kuwait. We provide both an American sourced curriculum based on the Common Core State Standards and NGSS and taught in English, as well as classes taught in Arabic following the curriculum of the Kuwait Ministry of Education.
We are a well-resourced school with fully equipped classrooms and facilities. Our progressive technology plan includes a 1:1 device program to be implemented in the fall of 2022-2023.

We opened our doors in the fall of 2014 with just a few grade levels (preK – 3) and in the 2022-2023 school year, we will be operating preK – 11, with grade 12 (our first graduating class!) added in 2023 2024.
GBA has a stable, inviting work environment that can be fast-paced, yet supportive and rewarding. Our staff includes persons from over a dozen different countries: Canada, the United States, South Africa, Romania, Bosnia, Egypt, Tunisia, Jordan, and more. Due to positive working conditions, our turnover is low, yet each year we recruit new teachers as our school reputation encourages new enrollments and as
we add new grade levels.
Licensed teachers can teach in Kuwait's private international schools for the chance to experience life in the Middle East while earning an excellent salary and benefits. Hot and sunny year-round, Kuwait's welcoming residents and beautiful weather make for an incredible experience teaching overseas.
Please note that Teach Away provides information on behalf of schools and cannot accept liability for information provided or policies schools may adopt. Be sure to verify all details that apply to you, and check for the latest visa and work permit requirements. For any questions regarding job postings, please contact the school directly. Teach Away believes in diversity and inclusivity, and that everyone deserves to be treated with respect and be considered fairly and equally for employment. We ensure all schools we work with adhere to our pledge to promote inclusivity and diversity in education and recruitment practices.