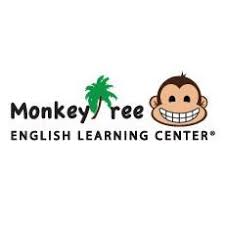 Monkey Tree English Learning Center
Optional and affordable staff accommodation
University Graduate, ESL Instructor
Bachelor
0 year of teaching experience
Any field of study

TESL/TEFL Certificate over 100 hours
Native-like fluency in English
12-month program salary: HK$23000 per month
Rewarding bonus upon completion of the 12-month contract
Apply today and receive 500 USD when referring a friend or partner to apply with you!
Comprehensive 8-day training and orientation bonus of HK$6,000 received
Small class sizes (4-12 children per class)
Fully sponsored visa
Fully prepared and tailored curriculum provided
Optional and affordable staff accommodation
Orientation information and assistance before arrival
Social network connections prior to and post-arrival
Possible opportunities for career advancement in numerous fields within the organization
Start Dates:
June 2023
July 2023
August 2023
Discover, Teach and Inspire with Monkey Tree English Learning Center!
Live & Work in Hong Kong!
Monkey Tree ELC is the leading English language center in Hong Kong and is looking for passionate and enthusiastic teachers to join the team on a 12-month program. By incorporating play-based education into their tailor-made curriculum, their teaching philosophy is one of lots of fun, energy, and positive reinforcement. You will be teaching children aged between 2.5 -12 years old, as well as a variety of classes ranging from beginner phonics through to spelling and grammar.
Role and Responsibilities:
Teach a range of English classes such as phonics, reading comprehension, creative writing, and grammar.
Prepare and implement lessons, crafts, and activities
Administrative duties
Monkey Tree English Learning Center was established in Hong Kong in 2009. There are currently over 70 different locations spread across Hong Kong, Macau, and mainland China. Since its inception, it has grown to become the largest supplementary English provider for children between the ages of 3 – 12. Our goal is to infuse a Westernized environment into our classrooms to give children an opportunity to not only learn English the native way, but also to develop intellectually, socially, physically, and emotionally.
From building basic vocabulary and conversational skills to learning complex grammar rules and sentence structures, we offer a class to meet your child's needs. Our courses have been meticulously mapped out by our experienced Curriculum Department and our content is engaging, stimulating, and topical. Our specialized teachers ensure that this material is presented in a fun and interactive way and that all learning takes place in an immersive environment.
Mission
Our goal at Monkey Tree is simple; to utilize a communicative approach with small class sizes to make our courses fun, interactive, and relevant. Our teachers are qualified and experienced professionals with specialist teaching qualifications. They are trained to teach our curriculum to the highest standard and work hard to meet the specific needs of each of our students. No matter the age or proficiency of your child, our classes are designed to teach English skills in an engaging and immersive setting. This approach allows our students to develop a love for English while at the same time learning how to apply it practically in the world today!
Hong Kong is an exciting and culturally rich place that provides plenty of travel opportunities to other parts of Asia. Teach Away's job board features positions for ESL teachers to live and work in Hong Kong.
Buddhism, Taoism, Christianity
Please note that Teach Away provides information on behalf of schools and cannot accept liability for information provided or policies schools may adopt. Be sure to verify all details that apply to you, and check for the latest visa and work permit requirements. For any questions regarding job postings, please contact the school directly. Teach Away believes in diversity and inclusivity, and that everyone deserves to be treated with respect and be considered fairly and equally for employment. We ensure all schools we work with adhere to our pledge to promote inclusivity and diversity in education and recruitment practices.