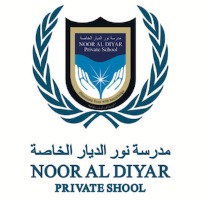 Featured Job
EYFS Teacher
Noor Al Diyar Private School
Diyar Al Muharraq, Bahrain
1 bedroom (non shared) accomodation provided by the school
Full airfare reimbursement for an economy ticket and airport pick up.
Licensed Teacher, University Graduate
Bachelor
Early Childhood Education/ English

Teaching Credential/License
Experience as an outstanding Teacher and working with students for whom English is not their first language
Able to identify clear teaching and learning objectives, content, lesson structures and sequences appropriate to the subject matter and the pupils being taught
Able to set clear and challenging targets for learning, building on prior attainment
Able to use teaching methods which keep pupils engaged and stimulate their intellectual curiosity. To recognise and develop childrens preferred learning styles
Able to create and maintain a stimulating, challenging, safe environment within the classroom and public areas that encourages learning and supports well-being
Be involved in the organisation, maintenance and review of resources and equipment throughout school attached to that curriculum area(s)
Keep abreast of current trends and developments, attend relevant courses and disseminate information and ideas to colleagues associated with that curriculum area(s)
Passionate about giving the children in your care the best possible education
A high Level of professionalism, mixed with energy and enthusiasm to ensure academic excellence
Recent and consistent involvement in extra-curricular activities
Respect for all members of a school community, irrespective of position, gender, age and ethnic background
Experience as an outstanding Teacher in Early Years - KG and working with students for whom English is not their first language
The ability to work as an effective team member mixed with initiative, positive solution based attitude to a professional working life
The ability and desire to be involved dynamically in the day-to-day life of a very busy school
Noor Al Diyar follows safer recruitment procedures requiring all applicants to provide a clear DBS/police check
Competitive terms of employment and outstanding working conditions
Tax Free Salary
Fully furnished accommodation (Incl Electricity & Water)
Annual Flight
End of Contract Indemnity
Visa cost
Transportation to and from work
Opportunity to work within a team of highly supportive and creative colleagues
Excellent professional development and guidance
The ideal candidate will provide the highest standard of education for this KG/EYFS teaching job and has to be a native level speaker of English.
The School follows the Cambridge Curriculum and are looking for dedicated and enthusiastic teachers to join their schools for the next academic year.
Also known as remote teachers, distance teachers or virtual teachers, online teachers and online instructors are trained to teach students online. Online teaching jobs can range from blended courses that offer a combination of in-person and online instruction, to fully online learning. Online teaching offers job opportunities for a wide range of educators, from elementary school teachers to college professors. Online teaching jobs can be either full-time or part-time. If you're a qualified teacher with experience in a classroom setting, then online teaching could be your next big career move.