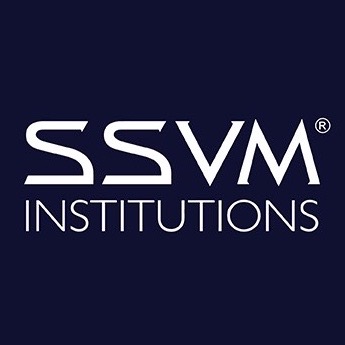 Featured Job
French Teacher
Online, Online Teaching jobs
Housing Allowance on a Monthly Basis
Elementary, Middle School
Licensed Teacher, University Graduate
Bachelor
3 years of teaching experience
French

Teaching Credential/License
Degree in Education or teaching certificate, Proven proficiency in oral and written French.
Medical Insurance
Professional Development
Housing Allowance on a Monthly Basis
Airfare Reimbursement
We require an experienced French teacher with advanced fluency in speaking, reading and writing French besides good communication skills in English. Our classrooms are equipped with smart/interactive digital boards for Teachers to utilize Technology efficiently in their lessons. To be a successful French teacher at SSVM, you should showcase your passion for teaching, innovative thinking, open-mindedness, adaptation to Technology, and sound analytical skills to support 21st- century learning.
SSVM Institutions is committed to bringing quality education that focuses on every learner's academic, social and critical thinking aspects. At SSVM's Cambridge International School, we are a progressive learning community shaping children to be future-ready and globally prepared through the Cambridge Curriculum.
SSVM Institutions is one of the highest achieving schools in the country. We are known for our outstanding achievements in all spheres of learning. Recognized as the best CBSE School in Coimbatore, we stand distinguished by our high standards, vigorously pursuing them by nurturing enthusiasm for a holistic learning experience.
In the right learning environment, a child is capable of accomplishing much more than what traditional education can offer. Our exceptional teachers are experienced subject-specialists, who enjoy sharing their intellectual wisdom and passion for learning with students and others alike.
Our environment has a unique blend of the broad socio-economic and cultural mix that aids in students and teachers successfully achieving academic excellence. The school values all traditions that exhibit our multi-dimensional capabilities to contribute to our success and to embrace the opportunities presented in the future.
Licensed teachers can find teaching jobs in India's private international schools. Generally located in larger urban centers such as Mumbai, schools work within a number of different curricula, including UK, US, Montessori, and IB curriculum. Teachers will generally be required to have at least 1-2 years of experience teaching the relevant curriculum.
Please note that Teach Away provides information on behalf of schools and cannot accept liability for information provided or policies schools may adopt. Be sure to verify all details that apply to you, and check for the latest visa and work permit requirements. For any questions regarding job postings, please contact the school directly. Teach Away believes in diversity and inclusivity, and that everyone deserves to be treated with respect and be considered fairly and equally for employment. We ensure all schools we work with adhere to our pledge to promote inclusivity and diversity in education and recruitment practices.
Similar Jobs

SSVM Institutions
Coimbatore, India
License required