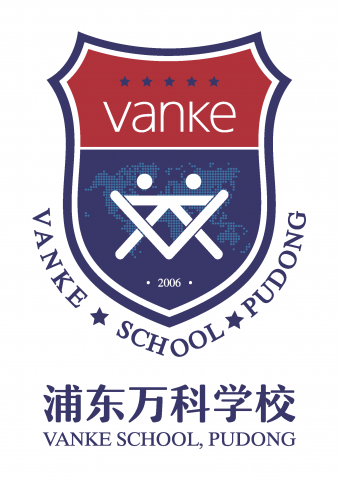 Featured Job
High School PE Teacher
Vanke School Pudong (Shanghai)
Licensed Teacher, ESL Instructor
Bachelor
2 years of teaching experience

Teaching Credential/License
A relevant teaching qualification and at least two years' teaching experience
Experience of teaching IGCSE PE is desirable
Ability to teach a range of sports
High expectations and a creative approach in the classroom
The commitment to work as part of a dynamic team
Strong organizational skills
Strategic awareness and the ability to think creatively
Evidence of ongoing learning
Excellent spoken English
Enthusiasm and a sense of fun
Preferred skills and teaching experience should include:
QTS or equivalent teaching qualification
Experience of working internationally is desirable
Competitive salary package
Salary range: USD 3500 - 6000 per month depending on experience and degree
Housing included
Health insurance
Lunch, snacks provided at school
Work related visa
Yearly flight
Free tuition for 1 dependent within the Vanke School System
Vanke DTD Education Group & Shanghai DTD Academy
After 22 years of development and exploration, Vanke DTD Education has now covered Public Education, Private Education and Empowering Education, and has participated in teaching management with 21 schools and kindergartens, with a total of more than 4,000 students aged 2-18, shouldering social responsibility, promoting the development of education, inspiring unlimited potential. DTD Education also commits itself to be the preferred education service provider for K12 customers.
Shanghai DTD Academy, as the sparkling international high school in Vanke Education Group, deeply ingrained "Ideal Life through Education" in mind of each staff. In Shanghai DTD Academy, each student is hero in his or her story. We help students to write their own fabulous story. Students are always put in the first place, and the healthy, fruitful life for each teenager is our destination.
DTD, dare to dream, dare to do. Along with students, we believe teachers as well as teaching staff are able to create and grow together, enjoy a passionate, diversified environment, and witness an even more splendid future.
Learning at Shanghai DTD Academy
IGCSE for Year Foundation & Year 10
ALEVEL + AP for Year 11 & Year 12
Students will develop their research abilities, information processing skills, problem solving skills, communication skills, decision-making and independent study skills. They will also promote their academic writing skills, get research, operation and management experience.
Multiple platform support from Vanke Group, DTD education branded resources, national and international academic institution cooperation; Individualised internship opportunities on and off campus.
Vanke School Pudong is a newly founded outstanding bilingual school located in Shanghai. We have fantistic facilities and provide excellent teaching international curriculum. We believe that we are providing the best education for Chinese young talent to stand out in the world. This is also an opportunity for excellent educators to explore the best eduction in Shanghai. We are looking forward to you!
Also known as remote teachers, distance teachers or virtual teachers, online teachers and online instructors are trained to teach students online. Online teaching jobs can range from blended courses that offer a combination of in-person and online instruction, to fully online learning. Online teaching offers job opportunities for a wide range of educators, from elementary school teachers to college professors. Online teaching jobs can be either full-time or part-time. If you're a qualified teacher with experience in a classroom setting, then online teaching could be your next big career move.