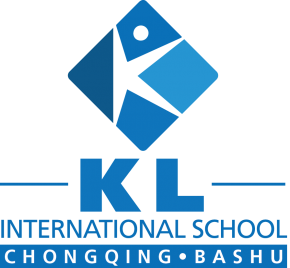 Featured Job
High School Science Teacher
8K-12K rmb for the round-trip flight every year.  
Bachelor
3 years of teaching experience
chemistry, physics and biology

Teaching Credential/License
Qualifications:
Education: Bachelor's degree or higher in education or related fields
Experience: 3 or more years of classroom teaching experience (experience with English Language Learners preferred)
Teaching License
Monthly, competitive salary based on your credentials and experience
Free housing
Western-style apartment within walking-distance to your school
8K-12K rmb for the round-trip flight every year.
Airport Pickup
Fully bilingual support staff available to help process your visa, settle you into your apartment, translate legal documents, and much more. We provide western comforts and support to make the transition easier for you.
Health Insurance Provided
Paid Vacation
Ongoing professional development provided, including annual teacher in-service, and frequent professional development opportunities. Teachers enjoy career advancement opportunities.
Teacher referral bonus offered to all KLIS teachers.
We observe local national holidays and some US holidays.
Responsibilities:
Develop lesson plans and instructional materials, and provide individualized and small group instruction to adapt the curriculum to the needs of each student
Teach chemistry, physics and biology for grade 9-12 students
Evaluate students' academic and social growth, record appropriate records and prepare progress reports
Communicate with parents
Collaborate with school administrators and peer teachers
Participate in curriculum and professional development sessions
Assist and coordinate activities and events inside and outside of school
Participating in curriculum development as required
Organizing and assisting club activities and other student activities
KL International School is a private,co-educational, not-for-profit international school whose mission is to prepare creative,collaborative, and curious students who will thrive as educated global citizens, self-sustaining learners, and ethical leaders.
Chongqing Nuolin Bashu School for Foreign Personnel (KLIS for short) was established in 2015. It is the first and only American-style independent non-profit international school in the center of Chongqing approved by the Chongqing Municipal Education Commission.
The main enrollment of the school is The target is the accompanying children (non-Chinese nationality) of foreigners who legally hold foreign residence permits in China. The school aims to cultivate students with an innovative spirit, cooperation awareness, and learning quality, and provide students with personalized education and development, so that they can actively respond to the challenges of the changing world and become qualified global citizens and thought leaders.
The KL International School was founded in 2015 as the second licensed PreK – Year 13 international school for expatriates in Chongqing, China. KLIS is the only private, co-educational, not-for-profit international school in Chongqing and our mission is to prepare creative, collaborative, and curious students who will thrive as educated global citizens, self-sustaining learners, and ethical leaders. KLIS believes in being a "Responsive School for a Changing World".
Please note that Teach Away provides information on behalf of schools and cannot accept liability for information provided or policies schools may adopt. Be sure to verify all details that apply to you, and check for the latest visa and work permit requirements. For any questions regarding job postings, please contact the school directly. Teach Away believes in diversity and inclusivity, and that everyone deserves to be treated with respect and be considered fairly and equally for employment. We ensure all schools we work with adhere to our pledge to promote inclusivity and diversity in education and recruitment practices.
Similar Jobs

KL International School
Chongqing, China
License required