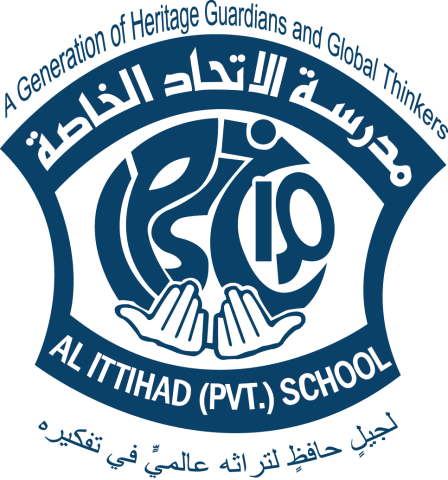 Featured Job
Homeroom Teacher
Al Ittihad National Private School - AL Ain
Al Ain, United Arab Emirates
● Annual Airfare ticket (Economy Class) for the self to home country after completion of one year of service.
Early Childhood, Elementary
Bachelor
2 years of teaching experience
Early Childhood Education / Primary Education

Teaching Credential/License
Bachelor in other field (ex: English Language and Literatture) with a teaching diploma / certificate
For non-native English speakers and those who have completed their education in a language other than English, a minimum of IELTS 6 or equivalent if teaching in English; IELTS 7 or equivalent if teaching English as a subject.
Tax-free salary
End of service gratuity as per the UAE labor law.
UAE-medical insurance for self.
Visa processing costs (excluding certificates attestation, employee to cover the cost of the attestations) for self.
Teach all aspects related to the relevant subject and curriculum.
Promote, and evaluate students' academic performance, behavior, and social/emotional development.
Instruct students individually and in groups, adapting teaching methods to meet students' varying needs and interests.
Provide a variety of materials and resources for students to explore, manipulate, and use in learning activities.
Plan and conduct activities for a balanced program of instruction, demonstration, and engagement that provide students with opportunities to observe, question, and investigate.
Prepare and implement remedial programs for students requiring extra help.
Guide and counsel students with adjustment and/or academic problems, or special academic interests.
Identify students showing signs of emotional, developmental, or health-related problems, and discuss them with supervisors, parents or guardians, and SEN Department.
Maintain accurate and complete student records, and prepare reports on students and activities, as required by KHDA and the School.
Assess students through conducting quizzes, tests, project etc …
Administer standardized ability and achievement tests and interpret results to determine students' developmental levels and needs.
Prepare for assigned classes and show written evidence of preparation upon request of immediate supervisors.
Utilize different types of technology in the classroom in order to create meaningful learning experiences for students of all ages.
Arabian Education Development– Al Ittihad Schools is a well-known and reputable educational provider in the United Arab Emirates, UAE. It operates five different campuses (Al Mamzar, Jumeira, Khalifa City A, Shakhbout, and Al Ain). The schools are equipped with state-of-art facilities and offer an American curriculum that promotes a learning culture where students are committed to academic achievement, social and personal development, and global citizenship. The educational environment continues to empower students to meet future challenges and positively impact their communities.
We provide a nurturing and inclusive environment at Al Ittihad National School in Al Ain-Falaj Hazaa, where you'll be surrounded by like-minded individuals who are passionate about learning. We aim to help you achieve your full potential as a teacher by offering a wide range of academic programs and professional development opportunities. Make a difference in the lives of our students by joining Al Ittihad National School.
Please note that Teach Away provides information on behalf of schools and cannot accept liability for information provided or policies schools may adopt. Be sure to verify all details that apply to you, and check for the latest visa and work permit requirements. For any questions regarding job postings, please contact the school directly. Teach Away believes in diversity and inclusivity, and that everyone deserves to be treated with respect and be considered fairly and equally for employment. We ensure all schools we work with adhere to our pledge to promote inclusivity and diversity in education and recruitment practices.
Similar Jobs

Al Ittihad National Private School - AL Ain
Al Ain, United Arab Emirates
License required

Al Ittihad National Private School - AL Ain
Al Ain, United Arab Emirates
License required

Al Ittihad National Private School - AL Ain
Al Ain, United Arab Emirates
License required