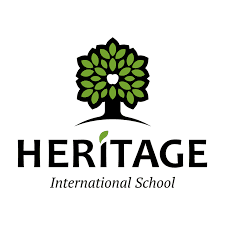 Featured Job
Humanities Teacher
Heritage International School
Chisinau, Moldova, Europe
Accommodation including utility bills paid - light, water, heat, gas, TV, internet
Flight allowance at the start and end of placement and airport pickup
Middle School, High School
Bachelor
3 years of teaching experience

Teaching Credential/License

Other Certification
A successful candidate will:
Have a positive work ethic and a high level of self-motivation
Be energetic and creative in motivating and guiding students to achieve their full potential
Be able to collaborate and work successfully as part of our team
Appreciate the importance of school community and teacher-parent communication
Be passionate about education both inside and outside of the classroom; with intercultural communication competence
Be open-minded to new teaching methods, techniques and ideas- and willing to share their own
Preferably have experience teaching to the Cambridge International Curriculum
Minimum 2 years teaching experience (also suitable for NQTs)
Competitive salary
Accommodation including utility bills paid - light, water, heat, gas, TV, internet
Health insurance of oneself and spouse in leading health facilities
Discount on school fees for own child
Professional development
Plane tickets at the start and end of placement
Work permit support
Free school lunches
Career growth potential
Good standard of living in an authentic European culture
The opportunity to travel to neighbouring European countries with ease
Heritage International School is committed to safeguarding and promoting the welfare of children and young people and expects all staff and volunteers to share this commitment.
New staff will be subject to enhanced security checks. Child protection training is a necessary and ongoing part of our Continual Professional Development offering.
We are seeking an experienced, qualified and dynamic teacher of Humanities (Bachelor's degree, PGCE or equivalent) to teach Humanities to students 11-19 (Key Stage three, IGCSE and A Level).
Our Founders' Vision for the School, The Heritage Hope:
Preparing students for the challenges of the future… A dream of an international school that will give the children of our country the atmosphere of an alternative, progressive, modern educational institution.
Our Belief:
Heritage International School, as an all-through international school, is founded on the belief that children have the right to an education, which will develop and engage each child's critical thinking, emotional intelligence, resilience, wisdom and self-expression, preparing such a child to make meaningful contributions to the world, to become future leaders and confident global citizens in their local and global societies.
Our Mission:
At Heritage we create a warm, safe, caring, supportive and stimulating child-centered learning environment, underpinned by effective school systems and our global values, where all learners are treated with love and respect. Our school believes in the central importance of promoting understanding and respect for each family's cultural heritage, so that they are confident in both local identity and diversity, as well as a global citizen in the international, interdependent world. Heritage International School's outstanding teaching and learning engages, challenges and develops each student through highly qualified, dedicated, experienced and professional staff. We believe in the intellectual, emotional, social, physical, digital and moral development of our students through our education. We develop in our learners the life skills, leadership, social responsibility and resilience to set realistic goals, meet challenges ahead of them and aspire to high standards of performance and self-conduct in their community. Heritage is an international school, proud to be in Moldova and working with our country at a national level but also working with schools and organizations in Moldova and around the globe, using technology confidently, to connect and bring the world into classrooms daily as we prepare our students for the 2020s and beyond. We are based on an international curriculum, as an English medium school, but also offering Romanian and Russian in the local curriculum alongside. This results in the upbringing of individuals who love learning and are culturally aware and internationally-minded, prepared for success beyond school - at university, in careers and in life.
Our Values:
The vision of Heritage International School is the development of the whole child and the creation of individuals who are life-long learners, creative, active, socially and emotionally balanced, and who have the intellectual, physical and moral ability to be independent, responsible and actively contributing members of society. Such individuals will embrace the principles of high self-esteem and integrity, working together and supporting one another in a cohesive international school community so that they become visionaries and leaders in order to make lasting and positive contributions to the world.
Please note that Teach Away provides information on behalf of schools and cannot accept liability for information provided or policies schools may adopt. Be sure to verify all details that apply to you, and check for the latest visa and work permit requirements. For any questions regarding job postings, please contact the school directly. Teach Away believes in diversity and inclusivity, and that everyone deserves to be treated with respect and be considered fairly and equally for employment. We ensure all schools we work with adhere to our pledge to promote inclusivity and diversity in education and recruitment practices.