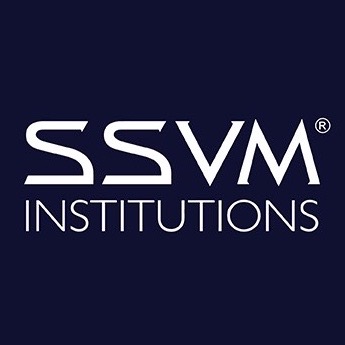 Featured Job
International Early Years Educator
Housing Allowance on a Monthly Basis with Utilities
Airfare Reimbursement, Pick Up/ Drop Off
Licensed Teacher, ESL Instructor
Associate/2-year Diploma
3 years of teaching experience
Early Education, English, Education, Psychology, Social Work or any other field

Teaching Credential/License

TESL/TEFL Certificate

Other Certification
Training & Certification in any of the early childhood education approaches such as Montessori, Reggio Emilia, Highscope, EYFS etc.
Fluent English Speaker
Characteristics:
Passionate about teaching kids in the age range of 2.5 to 6 years; fun, creative, and outgoing.
Competitive Salary
Housing Allowance on a Monthly Basis with Utilities
Airfare Reimbursement, Pick Up/ Drop Off
30% Discount on Fees for Own Child
Professional Development Opportunities
Work Permit Support
We are seeking an Experienced Pre-School teacher with sound knowledge in Montessori/Reggio Emilia/EYFS/IB PYP. The classrooms are equipped with smart/interactive digital boards for teachers to utilize Technology efficiently in their lessons. The environment is designed to be conducive to learner-centred teaching and learning practices. We are looking for enthusiastic, imaginative and energetic individuals, capable of helping children in the age range of 2.5 to 6 years reach their full potential.
Some of the responsibilities will include:
Developing and implementing lessons and work schemes, using the Early Years Foundation Stage as a framework.
Providing a safe and stimulating environment that facilitates learning.
Organising and supervising play and work activities (for example reading, cooking, music, dancing etc).
Liaising with parents, carers and professionals such as speech therapists and health visitors
Maintaining records.
Monitoring and recording progress.
SSVM Institutions is committed to bringing quality education that focuses on the inquiry-based learning as well as creative, social, and critical thinking aspects of every young learner.
SSVM Institutions is one of the highest achieving schools in the country. We are known for our outstanding achievements in all spheres of learning. Recognized as the best CBSE School in Coimbatore, we stand distinguished by our high standards, vigorously pursuing them by nurturing enthusiasm for a holistic learning experience.
In the right learning environment, a child is capable of accomplishing much more than what traditional education can offer. Our exceptional teachers are experienced subject-specialists, who enjoy sharing their intellectual wisdom and passion for learning with students and others alike.
Our environment has a unique blend of the broad socio-economic and cultural mix that aids in students and teachers successfully achieving academic excellence. The school values all traditions that exhibit our multi-dimensional capabilities to contribute to our success and to embrace the opportunities presented in the future.
Please note that Teach Away provides information on behalf of schools and cannot accept liability for information provided or policies schools may adopt. Be sure to verify all details that apply to you, and check for the latest visa and work permit requirements. For any questions regarding job postings, please contact the school directly. Teach Away believes in diversity and inclusivity, and that everyone deserves to be treated with respect and be considered fairly and equally for employment. We ensure all schools we work with adhere to our pledge to promote inclusivity and diversity in education and recruitment practices.
Similar Jobs

Vietnam Australia International School
Ho Chi Minh City, Vietnam