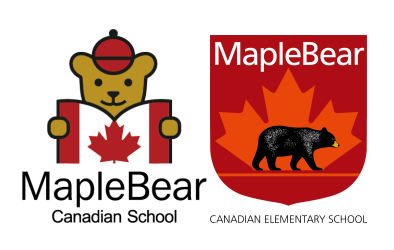 Featured Job
Kindergarten English Teacher
Maple Bear Canadian Schools, Zhengzhou, China
Individual apartment provided or housing allowance
Roundtrip airfare provided
Licensed Teacher, University Graduate, ESL Instructor
Bachelor
2 years of teaching experience
Education or English preferred, other with teaching experience is fine

TESL/TEFL Certificate

Other Certification
Fluent English Speaker
Education Requirement: Bachelor and above; Education major preferred.
Teaching Experience: 2+ years teaching experience with young children preferred ( practicum experience acceptable)
Teaching License, TEFL Certificate or equivalent is a plus
Strength in art, dancing, and music is a plus
Before Coming to Zhengzhou, China
Work visa sponsorship (visa application instruction and support provided);
Appropriate Apartment prepared for you;
"What to Pack" recommendations provided;
Orientation Package provided;
Co-teacher and student information provided;
Airline ticket to Zhengzhou, China purchased for you;
After Arriving in Zhengzhou, China
Airport pick up arranged for you;
Settling down assistance provided;
Orientation and academic training provided;
On-going academic support provided;
Daily life support provided;
Chinese lessons provided;
Team build activities organized;
Founded in 2009, Maple Bear Canadian Schools in Zhengzhou (Maple Bear Zhengzhou) is a Canadian franchised school, dedicated to the integration of Chinese and Canadian early childhood education.
Maple Bear Zhengzhou presently operates six preschools and one elementary school. The rapid growth and development of Maple Bear Zhengzhou are due to sound operational strategies and proven student educational and developmental benefits.
As an international educational institution, Maple Bear Zhengzhou has a well-established support system for both local and international staff and a professional team that is dedicated to supporting student development. Maple Bear Zhengzhou is regarded as a leader in the ECE field in the community.
The Maple Bear program is owned by MapleBear Global Schools Ltd. and the program is based on current Canadian education practices. The program is aimed at offering high quality education to children worldwide. MapleBear Global Schools Ltd. owns over 400 schools in over 20 countries including MapleBear schools in Zhengzhou, China and is still growing. For more information, please visit: www.en.maplebear.cn. MapleBear Zhengzhou has been in operation since August 2009, and it currently offers full-time preschool and full-time elementary programs.
Philosophy: Educate the whole child with child-centered approach; Implement Canadian immersion style of English and Chinese education; Children learn best through experimenting and exploring. Mission Statement :Prepare the children to be lifelong learners in a safe, secure and stimulating environment while providing Canadian based ECE education that mixes the best of both Chinese and Western education practices. MapleBear Zhengzhou is like a big family composed of staff, children and their families across multiple schools around the city. We strive together to create a warm welcoming atmosphere for our children, their families and staff. We feel strongly that it is both our professional duty and moral responsibility to ensure our school is a nurturing and caring educational environment for our children which we work together to create. Presently MapleBear Zhengzhou has one elementary school and six preschools in operation.  We welcome dedicated teachers joining on our team!
One of the world's most powerful nations, China's cultural contributions have influenced history and human development for thousands of years. Teach Away offers ESL teaching jobs in reputable language schools as well as licensed teaching jobs across China.
Land area - 3.7 million sq. miles (9.6 million sq. km)