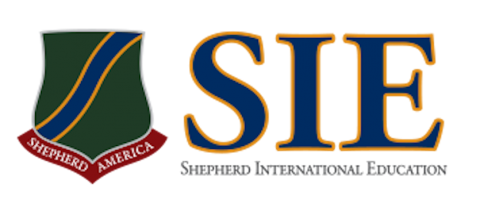 Featured Job
Kindergarten Homeroom Teacher
Shepherd International Education Group (SIE)
Seoul (2 locations) , South Korea
Semi-furnished housing or housing allowance.
Airfare reimbursement to and from Korea for international applicants.
Candidates must qualify to receive E-2 visa sponsorship to Korea.
16 days of paid vacation time split between summer and winter holidays
Semi-furnished housing or housing allowance.
Airfare reimbursement to and from Korea for international applicants.
SIE.K, part of the Shepherd International Education group, has two academies located in exciting Seoul, South Korea. Across our two locations, we are proud to sponsor twenty English-speaking staff from around the world, and we are looking forward to adding more enthusiastic educators to our growing teams. SIE.K is currently accepting applications for new English-speaking homeroom positions opening up this August in advance of the 2021-22 school year.
The SIE.K program follows an American-styled Early Childhood Education curriculum with an additional focus on English immersion. At SIE.K, homeroom teaching partners are primarily responsible for supervising their young learners throughout the school day, ensuring a happy and safe learning environment. English-speaking teachers are also responsible for leading our English-based subjects centered around English Language Arts, Phonics, and Literacy.
Successful applicants will join a friendly team passionate about helping young learners flourish in an English immersion setting. Applicants should expect to work a full-time job in a professional education setting. However, work expectations are reasonable with no overtime required—we hope all of our teachers will enjoy a balance of work and life while enjoying time spent in the beautiful and culturally rich country of South Korea.
Hello and welcome to Shepherd International Education. We are an accredited English-immersion international institution located in Seoul, South Korea. We cater to a wide range of students, from kindergarten (SIEK) to elementary, middle, and high school (SIE). We pride ourselves on our global outlook, diverse staff, and commitment to pedagogically sound education.
At SIE, we believe that students are successful only when given a safe and nurturing environment. That environment should include high expectations, excellent instruction, consistent discipline, and a caring atmosphere. At the same time, the institution must have a commitment to working together with families for the best outcome for the child. We always do our best to provide each student with this type experience. In return, we ask students to make good choices and to show respect for themselves and others.
The end goal of SIE is to prepare students for competitive universities, but we aim to instill the values of diligence, critical thinking, and leadership. We are a tightly-knit community focused on excellence. We have great teachers, friendly students, and a beautiful campus. The absolute best way to experience what SIE has to offer is through a visit to campus any time.
Similar Jobs

Maple Bear Pyeongchon
Anyang, South Korea
License required