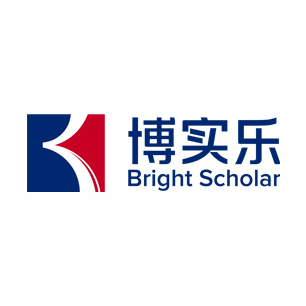 Featured Job
Kindergarten Homeroom Teacher (PCIS)
Bright Scholar Education Group (China)
Guangzhou, Guangdong, China
Furnished apartment provided
Flight Reimbursement – Up to 10,800RMB (split into 2 payments)
Licensed Teacher, ESL Instructor
Bachelor
2 years of teaching experience
Education

Teaching Credential/License

TESL/TEFL Certificate over 100 hours
22-55 years of age
Bachelor's degree or higher (Education preferred)
120 hours TEFL/TESOL certification minimum (CELTA/DELTA/PGCE/QTS preferred)
Two years' experience working with early childhood students, with PYP curriculum familiarity preferred
Have an understanding and ability to teach pupils of all abilities
Must be able to obtain a cleared background check
English teaching positions require citizens of UK, USA, Australia, Canada, Ireland, New Zealand or South Africa for visa purposes
Salary – 18,000-22,000MB/month (pre-tax)
Working Hours – Monday-Friday (8:00-12:00 / 15:00-18:00)
Teaching Hours – Up to 20 hours/week
Curriculum – Primary Years Programme (IB-PYP)
Accommodation – Furnished apartment provided
Food – 3 paid meals each day
Flight Reimbursement – Up to 10,800RMB (split into 2 payments)
Visa – Work Permit, Residence Permit and medical check-up fees assistance and reimbursement
Insurance – Health and accident insurance
Paid Leave – National holidays/winter holidays/5 days' sick leave
School: Phoenix City International School
Location: Guangzhou, Guangdong
Department: International Kindergarten
Reports to: Head of Department
Suitable for: Positive, patient, caring and self-managing individuals with excellent interpersonal skills and a keen interest in early childhood development.
Performance Responsibilities:
Teach kindergarten class, plan lesson activities and prepare materials based on the provided curriculum.
Observe and evaluate children's performance, behavior, social development, and physical health.
Instruct students individually and in groups, adapting teaching methods to meet students' varying needs and interests.
Establish and enforce rules for behavior, and policies and procedures to maintain order among students.
Provide a variety of materials and resources for children to explore, manipulate, and use, both in learning activities and in imaginative play.
Organize and lead activities designed to promote physical, mental, and social development such as games, arts and crafts, music, and storytelling.
Confer with parents, teachers, and administrators to resolve students' behavioral or academic problems.
Administer standardized ability and achievement tests, and interpret results to determine children's developmental levels and needs.
Plan and supervise class projects, field trips, visits by guests, or other experiential activities, and guide students in learning from those activities.
Respect, appreciate and understand differences in learning and school culture.
Participate in a culture of professional learning.
Be accountable and a positive advocate for all management decisions.
Attend staff meetings, workdays and professional development activities as assigned or recommended
Contribute to afterschool activities on a regular basis.
Perform additional duties as assigned by the Principal or Head of Department.
The performance responsibilities are designed to outline primary duties, qualifications and job scope, but not limit the employee to only the work identified. It is the expectation of the School that each employee will offer his/her services wherever and whenever necessary to ensure the success of the organization.
Terms of Employment:
To be offered employment, candidates must commit to 10-12 months of excellent service to our students. Compensation and benefit package to be established by school representative in accordance with local Chinese law and school policy.
About Phoenix City International Kindergarten:
Phoenix City International Kindergarten (PCIK) is located about 45 minutes from Guangzhou city, in an area that is rapidly developing to become a metropolitan area called "Phoenix City". The school currently has around 260 students and 40 teaching staff. It is fully resourced and equipped to allow teachers to take a progressive and modern approach to teaching. The facilities include a science room, art room, library, soft playroom, sand box, junior basketball court and a mini-theatre. Inside the classrooms, they are equipped with smart boards and play areas to help childhood development, as well as day-to-day resources a teacher would need to teaching inquiry-based lessons. The teacher accommodation is modern, fully-furnished and located within a short walking distance of the school.
Featured Schools:

Guangdong Country Garden School (1994; Foshan, Guangdong)Phoenix City International School (2003; Guangzhou, Guangdong)Jurong Country Garden School (2013; Zhenjiang, Jiangsu)Ningxiang Country Garden School (2014; Changsha, Hunan)Country Garden Silver Beach School (2015; Huizhou, Guangdong)Huaxi Country Garden International School (2015; Guiyang, Guizhou)Lanzhou Country Garden School (2016; Lanzhou, Gansu)

 

Bright Scholar Education Group (formerly Country Garden Education Group) is a NYSE listed education company based in Foshan, Guangdong, China. It has the privilege of operating one of the oldest international schools in China with over 20 years of experience in creating a unique premium brand within the Chinese education industry.

Bright Scholar covers a diverse portfolio of business areas including K-12 international and bilingual education, extracurricular training services, domestic camps, overseas study tours and education technology.

Currently, Bright Scholar has 6 international schools, 11 bilingual schools, and 34 kindergartens as well as guided reading programs, phonics and literature programs in 16 Elan Schools.

Bright Scholar operates in 7 Chinese provinces (Guangdong, Hunan, Hubei, Guizhou, Jiangsu, Anhui, and Gansu) and 2 municipalities (Beijing and Shanghai). With numerous construction projects already underway, the group is set to continue growing in China, including expansion to Hebei and Shandong provinces.

Bright Scholar has accumulated a cohort of highly trained and experienced domestic and international talents whose aim is to educate the future leaders of the world as well as the future backbone of Chinese society.

Bright Scholar, Bright Future.
One of the world's most powerful nations, China's cultural contributions have influenced history and human development for thousands of years. Teach Away offers ESL teaching jobs in reputable language schools as well as licensed teaching jobs across China.
Land area - 3.7 million sq. miles (9.6 million sq. km)
Similar Jobs

Bright Scholar Education Group (China)
Guangzhou, Guangdong, China
License required

Bright Scholar Education Group (China)
Changsha, Hunan, China
License required

Bright Scholar Education Group (China)
Huizhou, Guangdong, China
License required