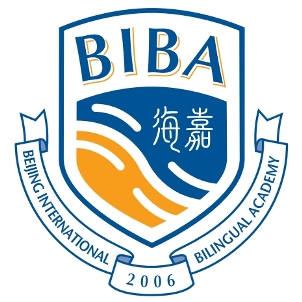 Featured Job
Kindergarten teacher - Guiyang Campus
Beijing International Bilingual Academy
Guiyang (Guizhou province), China
supply nice individually Accommodation
Month Salary . summer and winter holidays fully pay
Bachelor
2 years of teaching experience
Education or English language and Literature

Teaching Credential/License

TESL/TEFL Certificate over 100 hours

TESL/TEFL Certificate
Required Skills and Abilities:
Current knowledge in the field of Early Childhood Education.
Ability to relate in a positive and friendly, warm, and courteous manner
Makes strong connections with people across Asian and Western cultures
Demonstrate success in working as a member of a team
Effective and strong communication skills (orally and written)
Benefits Package
Salary commensurate with years teaching experience per month (dependent upon qualifications and experience);
Bonus system
End-of-Contract: Upon satisfactory completion of the Employee's contract, the Employee is entitled to a completion bonus of 10% percent of annual base salary of the most recent year worked;
Master/Hard-to-Fill Stipend;
Home passage and Summer Holiday Travel flight;
Chinese Public holidays & Winter Holiday& Spring Holiday&Summer Holiday&Marriage & Bereavement & Sick & Maternity & Paternity leave;
Housing: School will provide the employee with a furnished apartment close to school;
Moving allowance:US$300-S$1000;
Medical: School will provide medical insurance coverage for the employee and his/her authorized dependent(s) in mainland China;
Schooling: The school will be responsible for the cost of registration, capital levy, and tuition fees for the Employee's school-aged children at BIBA;
Professional Development;
The school will apply and pay for a valid work visa cost;
Airport pick-up upon arrival, team building, Chinese traditional holiday gift, etc
Summary/Objective:
The Early Years English Teacher encourages the physical, social, cognitive and academic development of each student in a safe and supportive environment. He/ she is a passionate educator who models and supports the growth of fundamental virtues of love, respect, curiosity, interest and harmony. He/ she strives to create a student-centered environment and participates in continuous reflection and improvement of learning and teaching practices.
Essential Functions:
Performance
Oversees the educational welfare of his/ her students
Develops positive relationships with every student
Demonstrates professional competence and vision
Conducts regular team meetings with Chinese Lead teacher and Chinese assistant teacher(s) to reflect on learning and teaching practices and continuously improve them
Evaluates students' progress in learning with in accordance with BIBA criteria
Completes all required documentations and reports
Provides day-to-day supervision and support to teaching assistants
Actively participates in departmental and school wide event
Communication
Prepares and hosts parent information evenings and parents conferences
Issues weekly newsletters to parents
Remains professional and approachable for any parent concerns and/or feedback
Establishes ongoing parent communications to ensure parents are well informed of their child and their development.
Communicates through ECC approved channel of communication
Meets regularly with team leader to review curriculum plans and activities and evaluate program's effectiveness
Helps parents to understand the curriculum and find ways to involve parents in the daily program.
Attends all meetings (i.e. staff meetings & parent meetings) consistently and punctually
Models and encourages cultural awareness and understanding
Curriculum
Creates lesson and unit plans
Clearly defines the purpose for all learning activities.
Plans teaching-learning experiences that help each student successfully achieve the stated outcomes.
Plans a variety of teaching strategies to match the learning styles of all students.
Organizes class time with activities that have a clear purpose and engage students' attention
Uses media and technology to enhance lesson delivery and student performance.
Participates in improving the quality of the educational programs in the school
Utilizes all available resources to provide a stimulating and enriching program.
Plans monthly field trips
Records and maintains information on each child's progress and development in their growth files
Classroom Management
Maintains all classroom equipment (including all toys, books, games, furniture, etc.)
Ensures the classrooms physical environment is arranged, safe, and attractive manner
Provides a positive classroom atmosphere (displays, warmth, arrangement of furniture, etc.) that fosters community
Clearly defines responsible behavior for their students, including guidelines and consequences for good and bad student behavior in the classroom
Encourages students to become accountable in keep the school clean, neat and tidy
Establishes well defined classroom routines and procedures
Maintains accurate records for student grades, behavior and attendance
Appropriately displays classroom projects and relevant classroom information.
Beijing International Bilingual Academy (BIBA) was founded in 2006 by a group of passionate educators and is one of the fastest-growing international schools in Beijing, with over 1700 students from various countries. Our vision is to be the model for developing internationally-minded bilingual ambassadors, who promote inter-cultural understanding, respect, and integration in a dynamic global community. The school is deeply rooted in an appreciation of Chinese culture and is dedicated to global citizenship in the world's historic journey towards a united human community.
Our learning culture at BIBA is one that combines rigor, discipline, and traditions of Chinese teaching methods with the vibrant stimulating, and outward-looking creativity of international methods. The fundamental to the success of our program is the passion of our foreign and Chinese teaching staff members. They deliver not only our various academic programs (US national Standards, Chinese National Standards, MYP, IGCSE, and IBDP, but also they play an important role via many non-academic initiatives, in the development of a holistic student approach. Aiming in hopes that BIBA students will be confident, competent, and well equipped to take on the challenges of our modern society with an international-mindedness. 
BIBA is also accredited by WASC and at the same time, we are an active member of ACAMIS, ISAC, and JISAC. We currently have a faculty population of over 350 (with an equal ratio of international and local staff), from over 25 different nationalities.  Our campus consists of an Early Childhood Center, Elementary School, and Middle-High School. Teachers enjoy rich community life with many teaching families, children, and singles, which plan and participate in various events and activities. 
 
One of the world's most powerful nations, China's cultural contributions have influenced history and human development for thousands of years. Teach Away offers ESL teaching jobs in reputable language schools as well as licensed teaching jobs across China.
Land area - 3.7 million sq. miles (9.6 million sq. km)