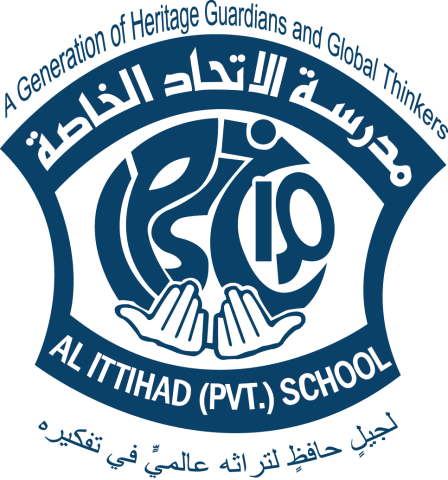 Featured Job
Lead Teacher Early Childhood
Al Ittihad National Private School - AL Ain
Al Ain, United Arab Emirates
Housing/ accommodation as applicable according to the policy.
● Annual Airfare ticket (Economy Class) for the self to home country after completion of one year of service.
Early Childhood, Elementary
University Graduate, Licensed Teacher
Bachelor
3 years of teaching experience
Early Childhood Education / Primary Education / English Language and Literature

Teaching Credential/License
A minimum of IELTS 6 or equivalent, in addition to advanced proficiency in the
language applied in the curriculum of the school.
Tax-free salary
End of service gratuity as per the UAE labor law.
UAE-medical insurance for self.
Visa processing costs (excluding certificates attestation, employee to cover the cost of the attestations) for self.
Lead teacher responsible for the overall standard of students' work, outcomes, and behavior in the department
Construct and oversee department's Development and Improvement Plan, identify professional development areas and needs, prepare for school inspection and accreditation visits
Develop and monitor assessment procedures, provide advice and support to teachers on assessment strategies, ensure quality and effectiveness of verbal and written feedback given by teachers to students
Foster a common sense of purpose, shared vision, and sense of mission within the department, conduct teacher's appraisal process, identify appropriate professional development strategies
Provide support and advice to teachers relating to their classroom management strategies and professional tasks, deal in a positive and appropriate manner with referred discipline issues, adhere to Child Protection Policy
Engage in a committed effort to improve instructional skills, openly support and abide by all school policies and procedures, model the 'Core Values' of the school in interactions with the school community
Arabian Education Development– Al Ittihad Schools is a well-known and reputable educational provider in the United Arab Emirates, UAE. It operates five different campuses (Al Mamzar, Jumeira, Khalifa City A, Shakhbout, and Al Ain). The schools are equipped with state-of-art facilities and offer an American curriculum that promotes a learning culture where students are committed to academic achievement, social and personal development, and global citizenship. The educational environment continues to empower students to meet future challenges and positively impact their communities.
We provide a nurturing and inclusive environment at Al Ittihad National School in Al Ain-Falaj Hazaa, where you'll be surrounded by like-minded individuals who are passionate about learning. We aim to help you achieve your full potential as a teacher by offering a wide range of academic programs and professional development opportunities. Make a difference in the lives of our students by joining Al Ittihad National School.
Please note that Teach Away provides information on behalf of schools and cannot accept liability for information provided or policies schools may adopt. Be sure to verify all details that apply to you, and check for the latest visa and work permit requirements. For any questions regarding job postings, please contact the school directly. Teach Away believes in diversity and inclusivity, and that everyone deserves to be treated with respect and be considered fairly and equally for employment. We ensure all schools we work with adhere to our pledge to promote inclusivity and diversity in education and recruitment practices.
Similar Jobs

Al Ittihad National Private School - AL Ain
Al Ain, United Arab Emirates
License required