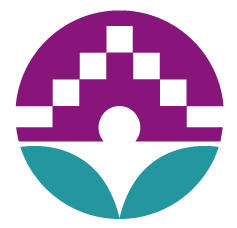 Featured Job
A-Level Computer Science Teacher
Kang Chiao International School ChangShu Campus
Accommodation: housing allowance provided on a monthly basis, which is enough to rent a two-bedroom apartment
Airfare: airport pickup, airfare reimbursement could be included in the Relocation fee (up to RMB 12000)
Bachelor
2 years of teaching experience
Computer Science

Teaching Credential/License
Position requirements:
Certification as a Secondary Teacher
At least an undergraduate degree from an accredited university
Fluent in written and spoken English
Competitive salary as well as additional bonuses
Completion of contract bonus
Competitive housing allowance
Competitive relocation fee
Epidemic Allowance (10% of annual salary, prorate)
Opportunities for in-house, ongoing professional development
Health insurance (National Social Insurance or commercial)
30 paid vacation days (10 additional paid vacation days with a renewal contract)
An annual return flight ticket
Purpose of the position:
To work following the IB and KCIS East China Mission Statement
To maintain and develop professional standards as outlined in the Profile of a KCIS East China Campus IB/A-Level Educator and School policies.
To actively promote openness, professional growth, teamwork, and initiatives at KCIS East China Campus.
In words, demeanor, and performance, to model the Learner Profile we wish to see developed in our students.
Brief school introduction:
Kunshan Kang Chiao School (KCISEC) is an authorized IB World School to implement the Diploma Programme (DP) and the Middle Years Programme (MYP) as well as an A-Level exam center. It is a subsidiary of Kang Chiao Bilingual School (founded in 2002) and is a private, co-educational school with boarding facilities. KCISEC strives to provide a culturally stimulating environment, where diversity is celebrated and students are provided with the skills needed to succeed in local and global societies.
As well as classrooms for each teacher, we are pleased to offer our students a digitalized teaching and learning environment, library facilities, fully equipped science labs, a performing arts center, athletic tracks, a climbing wall, a zip line, multiple basketballs,s and tennis courts, an indoor swimming pool, two cafeterias', a coffee shop and multiple residenchallsll.
KCISEC attaches great importance to the teachers' professional development. It holds summer and winter in-school PD every year and encourages teachers to get professional development.
Kang Chiao International School (KCIS) is a professional education organization across the Chinese mainland and Taiwan, we take the idea of, "Nurturing International Leaders, and Preparing Students for a Beautiful Future," as its educational goal; and encourages students to explore, experience and express themselves, so that they dare to pursue their dreams in the future and create successful life experiences. 
Please note that Teach Away provides information on behalf of schools and cannot accept liability for information provided or policies schools may adopt. Be sure to verify all details that apply to you, and check for the latest visa and work permit requirements. For any questions regarding job postings, please contact the school directly. Teach Away believes in diversity and inclusivity, and that everyone deserves to be treated with respect and be considered fairly and equally for employment. We ensure all schools we work with adhere to our pledge to promote inclusivity and diversity in education and recruitment practices.
Similar Jobs

Kang Chiao International School ChangShu Campus
Kunshan, SuZhou, China
License required

Kang Chiao International School ChangShu Campus
Kunshan, SuZhou, China
License required

Kang Chiao International School ChangShu Campus
Changshu, China
License required