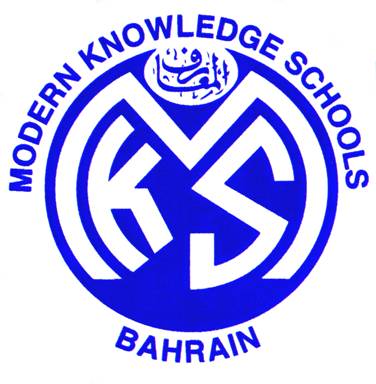 Featured Job
Middle School Assistant Principal
400 BD monthly housing allowance
Joining, home leave and return flights
Master
5 years of teaching experience
Education, Educational Leadership, Curriculum and Instruction
Bahrain is a friendly, cosmopolitan archipelago of 33 islands in the Arabian Gulf. It is centrally located so that travel in any direction is easy. MKS and Bahrain are great places to enjoy the benefits of international teaching and living!
Additional benefits include:
400 BD monthly housing allowance
Joining, home leave and return flights
Worldwide medical insurance, including the USA
Work/residence visa
Transportation between school and accomodation
Winter, spring and summer breaks and national holidays
Professional development
Airport pickup
Settling in allowance
Shipping allowance
Tax-free salary
Indemnity payment of one half of one month's salary
Modern Knowledge Schools (MKS) is seeking a Middle School Assistant Principal to work collaboratively with the Principal. The Assistant Principal is a key member of the Middle School Leadership Team for a school with approximately 500 students and 35 faculty and staff members. The Assistant Principal works closely with the Principal and shares responsibility for teacher support, observation and evaluation, professional development, curriculum development, scheduling, data analysis and parent relations, in addition to other responsibilities.
MKS offers an American curriculum based on AERO/Common Core Standards and the International Baccalaureate Diploma Programme. The Assistant Principal collaborates with the Principal to provide instructional leadership and ensure that teachers are providing a high quality education for students.

The Modern Knowledge Schools, founded by Ms. Parween Kazerooni in 1995, is a privately owned K – 12 American school located in the Juffair area of Bahrain. The curriculum is American and all instruction is in English except the required Arabic Language, Islamic Religion and Arabic Social Studies. In addition to the American curriculum, the school is authorized to offer the International Baccalaureate Diploma Program for students in Grades 11 and 12. There are four separate schools with a population of over 2400 students, 72% host country nationals and the remainder international. Our curriculum is delivered by an enthusiastic, forward thinking and energetic faculty to multicultural instructional groups.
Also known as remote teachers, distance teachers or virtual teachers, online teachers and online instructors are trained to teach students online. Online teaching jobs can range from blended courses that offer a combination of in-person and online instruction, to fully online learning. Online teaching offers job opportunities for a wide range of educators, from elementary school teachers to college professors. Online teaching jobs can be either full-time or part-time. If you're a qualified teacher with experience in a classroom setting, then online teaching could be your next big career move.