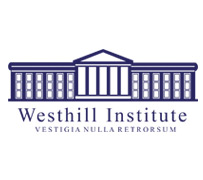 Featured Job
MS/HS Librarian/Extended Essay Coordinator
$750 USD annual airfare allowance
Middle School, High School
Licensed Teacher, Librarian
Bachelor
1 year of teaching experience

Teaching Credential/License
Experience working with students to develop information literacy skills and supporting work on sharing and encouraging a love for reading is a must
IB Certification is a plus but not required
Monthly housing stipend
$750 USD annual airfare allowance
Paid holidays
Food Voucher
Seeking a full-time Librarian Coordinator for an American International IB MS/HS.
The successful applicant will supervise all library operations and possess strong organizational and management skills, and will be expected to carefully monitor the progress of students research skills with particular reference to academic honesty procedures. She or he will work closely with the IB Coordinators as well.
Our mission
Westhill Institute inspires students to become critical thinkers and lifelong learners by developing ethical values and by transferring their knowledge in an inclusive learning environment to responsibly impact their community.
Vision
Our vision is to inspire students to be contributing leaders in a rapidly changing, globalized world by developing intercultural understanding.
Internationally Minded
Westhill students develop intercultural understanding through a transdisciplinary concept-based curriculum. As an IB World School, students broaden their intercultural understanding and respect through the Primary Years Program (PYP), Middle Years Program (MYP), and Diploma Program (DP).
Developing Lifelong Learners
Westhill inspires students to become critical thinkers and lifelong learners who responsibly impact their community. Through a broad and balanced curriculum students learn how to learn by developing transferable skills, attitudes, knowledge and concepts.
Inclusive Learning Environment
Westhill caters for students from all academic levels, cultural backgrounds, and educational needs. Teaching and learning are differentiated for individual learners' needs.
Also known as remote teachers, distance teachers or virtual teachers, online teachers and online instructors are trained to teach students online. Online teaching jobs can range from blended courses that offer a combination of in-person and online instruction, to fully online learning. Online teaching offers job opportunities for a wide range of educators, from elementary school teachers to college professors. Online teaching jobs can be either full-time or part-time. If you're a qualified teacher with experience in a classroom setting, then online teaching could be your next big career move.