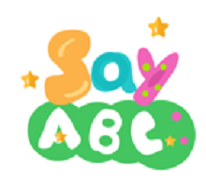 Featured Job
Online English Teacher
Early Childhood, Elementary, Middle School
Licensed Teacher, ESL Instructor
Bachelor degree or above
Native level of English
Must meet at least one of the following requirements:
Minimum two years teaching experience (including homeschooling, tutoring, coaching, mentoring, or other life experiences)
A Bachelor's degree or above related to education, literature, or teacher training
A teacher qualification certificate of home country
A language teaching certificate, such as TESOL, TEFL, CELTA, etc.
Tech Requirements
A computer with audio and video capability
High speed internet with Ethernet connection
Flexible work location - Work anywhere with a computer, a headset and high-speed internet
Competitive payment - Up to $19 per 40min class (payment depends on class type and teachers' attendance)
Prompt teacher support
Variety of opportunities within the company for teacher growth
Active and supportive community of 3,000+ teacher
WHO ARE WE
SayABC is a branch company of VIPKID International, the No.1 Company for Remote Jobs by Forbes. Our goal is to give confidence to every child in China with the power of education. We create an immerse group learning platform that are packed with full of fun and educational activities. We connect teachers from all over the world with Chinese children between ages 5 to 12.Having collaborated with Cengage and National Geographic, we provide a professional and fun curriculum to help students develop communications skills and English proficiency in context.
Group lesson environment (Up to 4 students)
40-minute, highly engaging lessons
Interactive teaching and learning platform
WORK SCHEDULE
6pm-9pm Beijing Time (GMT 8)
Monday to Sunday
40 mins per class
No minimum requirement for teaching hours
RECRUITMENT PROCESS
Submit application, Attend an interview, Teach an evaluation class, Sign service agreement
Who We Are

Cultivate confidence in every child to find the world full of possibilities in English. SayABC provides international learning experience for 5-12 year old children in China. Headquartered in Beijing, the company offers one-to-four online class taught by certified teachers.

Our Background

SayABC is backed by tier one investors in China and in the US, and is a dynamic and fast growing online education platform that strives to bring the highest quality ESL learning experience to millions of young learners in China.

Our Product

We teach students between 5-12 year old, a time when the brain is particularly receptive to language learning and social interactions.

Our World Series

Our World's student materials bring together fun and fascinating information about the real world, supported by stunning National Geographic images and specially-created videos to motivate and enable young learners to learn English. In each Our World level, young learners are exposed to:

Language presentation and practice Songs and games Video activities Global values National Geographic Values and Mission pages

Our World Readers

The Our World Readers support the language covered in the Student Books, encourage reading for fun, and bring storytelling into your English language-learning classroom.

With readers for all six levels of the series, including original stories, folktales, myths and non-fiction from around the globe, the Our World Readers are a great way to reinforce and consolidate the key language introduced in the Student Books.
Also known as remote teachers, distance teachers or virtual teachers, online teachers and online instructors are trained to teach students online. Online teaching jobs can range from blended courses that offer a combination of in-person and online instruction, to fully online learning. Online teaching offers job opportunities for a wide range of educators, from elementary school teachers to college professors. Online teaching jobs can be either full-time or part-time. If you're a qualified teacher with experience in a classroom setting, then online teaching could be your next big career move.