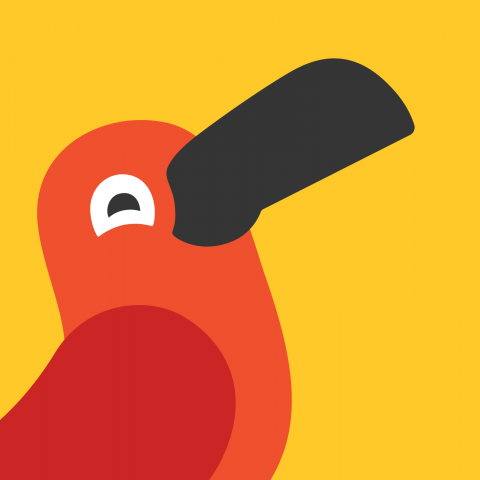 Featured Job
Online English Tutor for Adults (Part-Time or Full-Time)
University Graduate, Licensed Teacher, Director/Principal, District/Regional Level Administrator, ESL Instructor, Vocational/Technical Instructor, College/University Faculty, Office/Administration Staff, School Health and Welfare Staff, Librarian
High School Diploma
0 year of teaching experience

Teaching Credential/License
Cambly does not require tutors to have formal training or previous experience. We welcome anyone who has a passion for meeting others and strong knowledge of the English language!
USD$0.17 per chat minute or USD$10.20/hour for Cambly
USD$0.20 per chat minute or USD$12.00/hour for Cambly Kids
Regular bonuses from week to week averaging 10% - 50% on top of the hourly rate
Create your own schedule and work as little or as much as you like!
Cambly is an English learning platform for students from 190+ countries all around the world!
Make a Global Impact: You might chat with a university student from Brazil, a marketing professional from Japan, and an English enthusiast from Turkey all in one day. You'll be amazed by how much you learn about other cultures and places too!
Maximum Flexibility: With our students spread across the globe, you can start tutoring at any time of the day based on your schedule. Work as little or as much as you want. No minimum hours.
No Preparation: No preparation, lesson planning, homework assignment, or homework correction ever!
Choose when & how you receive payment: Tutors can choose to receive payment weekly, biweekly, or monthly through PayPal, eCheck, direct deposit, wire transfer, or a prepaid debit card.
How do I become a tutor?
Click on "Apply Now" below
Short application - basic information along with an introduction video (1-3m)
No interview - just let your personality shine in your introduction video!
Approved tutors will be notified via email within days!
Cambly is an online English learning platform! Our mission is to deliver quality and accessible English learning to students from all over the world! Cambly has students from over 190 countries globally. Cambly Kids is a platform specifically for kids from 4 to 15 years old.
When you join Cambly as a tutor, you have the choice to apply for Cambly or Cambly Kids (or both!) depending on who you would like to teach. As a Cambly tutor, you have total autonomy over when, how, where, and who you teach! You can tutor part-time, full-time, or just an hour here or there to fill some gaps in your schedule. 
Tutoring at Cambly is a uniquely rewarding job where you have the chance to witness students' dreams come true by helping them become so confident in their English-speaking abilities that they get a promotion at work, pass a citizenship test, or just enjoy ordering their morning coffee in English! On Cambly, you'll meet students from all walks of life and cultures, and develop friendships with people you otherwise would probably have never met. It's a truly special experience (beyond just the monetary aspect!), and we hope you love it! 
Also known as remote teachers, distance teachers or virtual teachers, online teachers and online instructors are trained to teach students online. Online teaching jobs can range from blended courses that offer a combination of in-person and online instruction, to fully online learning. Online teaching offers job opportunities for a wide range of educators, from elementary school teachers to college professors. Online teaching jobs can be either full-time or part-time. If you're a qualified teacher with experience in a classroom setting, then online teaching could be your next big career move.
Please note that Teach Away provides information on behalf of schools and cannot accept liability for information provided or policies schools may adopt. Be sure to verify all details that apply to you, and check for the latest visa and work permit requirements. For any questions regarding job postings, please contact the school directly. Teach Away believes in diversity and inclusivity, and that everyone deserves to be treated with respect and be considered fairly and equally for employment. We ensure all schools we work with adhere to our pledge to promote inclusivity and diversity in education and recruitment practices.
Similar Jobs

Manglares Discovery School
Online, Online Teaching jobs