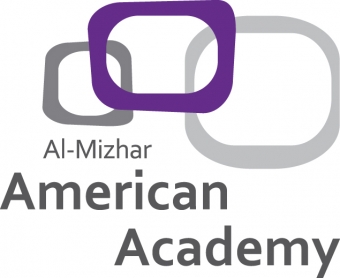 Featured Job
Pastoral Counsellor
Taaleem - Al Mizhar American Academy
Dubai, Dubai, United Arab Emirates
School Health and Welfare Staff
Bachelor
2 years of teaching experience
Due to KHDA regulations, we require our teachers to have one of the following:
Bachelors of Education or recognised teaching license, for specialist subjects we require a degree in the subject area that you teach
Aside from your qualifications, personality is very important, we look for inspirational teachers who leave a lasting impression on students for years to follow. If you're able to demonstrate outstanding standards of teaching and learning, with a passionate, enthusiastic, creative and dynamic attitude then we want to hear from you!
We are committed to developing our staff and run regular professional development workshops to ensure our teachers are equipped to provide students with the best possibly educational experience.
Taaleem provides excellent, high quality purpose built accommodation for teaching staff equipped with gym, pool and all amenities. We offer an attractive tax-free salary, medical insurance, free child places within selected schools and an annual flight allowance along with great corporate discounts with many service providers in Dubai.
As a Taaleem teacher you will join one of the largest, most respected education providers in the United Arab Emirates. Taaleem (which means 'education' in Arabic') was established in 2004 and now has 9,000 students attending our 11 international schools and pre-schools in Dubai and Abu Dhabi. Taaleem is also one of the Middle East's leading IB workshop providers for PYP, MYP, DP and IBCP. We began training in 2009 and have enrolled over 3500 participants to date.
We recruit the very best international teachers who can deliver our international curricula in a creative, collaborative, and highly engaging manner. Taaleem is committed to inspiring students and helping them to identify and develop their passions and talents.
Al-Mizhar American Acadedmy (AAM) is part of Taaleem, the United Arab Emirates' second largest school provider for early years, primary and secondary schools founded in 2004. 

Taaleem is committed to:

Equipping children in the region holistically with the skills, knowledge and character to compete globally Offering a comprehensive range of outstanding international curricula Designing, building and managing the best educational facilities Creating and implementing benchmark educational initiatives Nurturing educational excellence through the attraction, retention and development of the   best educators Continuously evaluating and improving standards across our schools Establishing our schools as valued cornerstones of their communities


Taaleem schools offer a variety of international curricula including The National Curriculum for England, the American Curriculum, the International Baccalaureateand our custom-made, multi-lingual Early Years Programme. Taaleem is partially owned by the Government of Dubai and overseen by Chief Executive Officer (CEO) Rosamund Marshall. 

Our modern facilities include:

ICT suites Science laboratories Music rooms Art studios Pottery room Two state of the art Libraries Large outdoor sports field Shaded outdoor swimming pool Multi-purpose sports hall Kindergarten playrooms Shaded outdoor playground Wireless internet throughout Dining Hall

Education and Learning:

Al-Mizhar American Academy (AAM) offers students the same elite education that is offered at top American private schools and prepares its students for a multitude of universities worldwide. Today, more than ever, preparing students for university involves more than just pen and paper. It is also necessary to offer challenging extracurricular activities, broad exposure and interaction with myriad cultures. It is with great pride that AAM has created such an environment where students are challenged to excel academically, as well as develop into culturally aware citizens of the global community. In essence, AAM offers an accredited American education with traditional values.

But how does AAM create this unique environment? We begin by encouraging a mutual respect for all people. On a practical level, we celebrate different cultures by exploring and enjoying traditions unique to each. As our students learn more about various cultures and traditions, their outlook stretches and horizons broaden.

Community service is another vital part of AAM's unique environment. All students are expected to take part in charitable activities to encourage a sense of social responsibility and awareness of global issues. We offer students a range of options for undertaking charity work, from initiatives within the school where older students read with younger ones; to volunteering locally with orphanages and organizations, such as Red Crescent; to international efforts, including volunteering in developing nations, such as Malaysia and Tanzania.

Exposing our students to numerous cultures and involving them in community service activities to complement our rigorous academic curriculum has been highly successful in helping them to develop into well-rounded, caring leaders in our diverse world while preparing them for future opportunities.