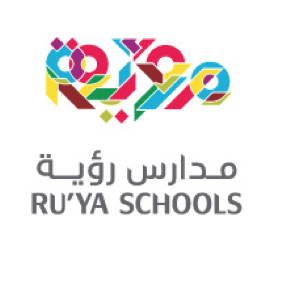 Featured Job
Preschool Bilingual Supervisor (English and Arabic)
Bachelor
2 years of teaching experience
Applicants must be female and proficient in both Arabic and English.
When working with us, you will receive the following benefits:
Paid summer holidays
Medical insurance
Transportation allowance
End of service package
Monthly, quarterly and yearly rewards
On-site nursery for newborns.
First and second child get 50% discount on tuition fees.
At Ru'ya Bilingual School, we are dedicated to providing high quality education in both Arabic and English. The school's slogan is 'Entertain to Educate', therefore, we are looking a passionate an dedicated preschool supervisor to join our team.
You will be part of a team-oriented environment that provides support and ongoing professional development.
As an preschool supervisor, your responsibilities will be to:
develop academic programs and evaluate different teaching methods.
supervise and analyze staff's performance and periodically organize professional development programs for them.
follow up with lesson plans and maintain curriculum standards.
encourage, guide and assist teachers daily.
Ru'ya Schools was established in Dhahran in 2014, as an educational facility specialized in teaching kindergarten and primary school with a national identity that instills Islamic values ​​and a balance between Arabic and English through project-based learning strategies and twenty-first-century skills, in a psychologically and physically safe environment that adopts modern educational methods and practices. Renewed technical methods keep pace with the global development of education.
Our Vision
We aspire to be supportive, effective, and influential leaders in the field of education.
Our message
Develop the capabilities of our children and equip them with knowledge and life skills by providing comprehensive and advanced education in a bilingual and resource-rich environment to become confident and responsible learners who can successfully complete their lives.
Our fixed values
Our society in Ru'ya Schools is a professional learning society that is built on the basis of our values ​​that we believe in and we seek to inculcate them in the hearts of our students by applying them in all areas of school and external life. By integrating them with the study materials and life situations that we go through during the day and our interactions as a community of learners and teachers, which are as follows:
Citizenship - Respect - Caring - Integrity - Responsibility - Justice - Creativity - Inquiry