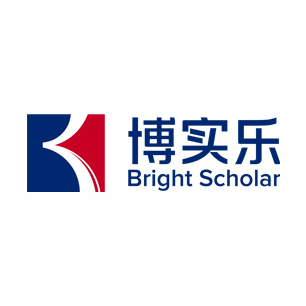 Featured Job
Primary English Teacher (HXCGIS)
Bright Scholar Education Group (China)
Furnished apartment provided
Flight Reimbursement – 5000RMB (one-time payment)
Elementary, Middle School
Licensed Teacher, ESL Instructor
Bachelor
2 years of teaching experience
Education

Teaching Credential/License

TESL/TEFL Certificate over 100 hours
22-55 years of age
120 hours TEFL/TESOL certification minimum (CELTA/DELTA/PGCE/QTS preferred)
Two years' teaching experience working with primary and early childhood students, with PYP curriculum familiarity preferred
Have an understanding and ability to teach pupils of all abilities
Must be able to obtain a cleared background check
English teaching positions require citizens of UK, USA, Australia, Canada, Ireland, New Zealand or South Africa for visa purposes
Salary – 11,000-14,000RMB/month (pre-tax)
Working Hours – Monday-Friday (7:50-12:00 / 14:30-17:50)
Teaching Hours – Up to 20 hours/week
Accommodation – Furnished apartment provided
Visa – Work Permit, Residence Permit and medical check-up fees assistance and reimbursement
Food Allowance – 3 paid meals on working days
Flight Reimbursement – 5000RMB (one-time payment)
Insurance – Medical and accident insurance
Leave – Paid national holidays + winter and summer holidays (basic salary)
Performance Responsibilities:
Provide day-to-day instructional excellence to each student following PYP curriculum
Ensure the classroom is well-organized for purposeful activity throughout the day
Implement and model high standards of work practice and review, critically reflecting, and evaluating own practice
Show great individual care and support for the students, promoting learning styles that cater to individual differences to provide engagement in rigorous, relevant, and significant learning
Establish clear instructional objectives, utilizing core teaching resources and supplementary materials
Assess and analyse student progress to inform instruction and provide constructive feedback to promote students' progress towards standards
Respect, appreciate and understand differences in learning and school culture
Participate in a culture of professional learning
Work cooperatively with fellow-staff members and administrators as it pertains to specific grade levels and programs
Be accountable and a positive advocate for all management decisions
Attend staff meetings, teacher workdays and recommended professional development activities
Perform additional duties as assigned by the Principal or Head of Department
The performance responsibilities are designed to outline primary duties, qualifications and job scope, but not limit the employee to only the work identified. It is the expectation of the school that each employee will offer his/her services wherever and whenever necessary to ensure the success of the organization.
About Huaxi Country Garden International School:
Huaxi Country Garden International School (HXCGIS) is a co-ed private boarding school and a member school of the Bright Scholar Education Group, located in Guiyang, Guizhou province, China. The kindergarten was founded in 2014, and the junior and primary schools commenced operations on September 1st, 2015.
The school is located in the Huaxi District of Guiyang City in Guizhou Province which is often referred to as a "Natural Oxygen Bar" due to its' verdant mountainous surroundings. The school itself covers an area of 8 hectares, with a total floor space of 100,000 square meters, surrounded by nearby green mountains, rural streams, lakes, and pathways. This is serviced by a convenient and growing local transportation system linking it to Guiyang city and other nearby towns and villages – most notably Qinyan which is officially listed as a historically significant ancient fortress township.
HXCGIS is equipped with sophisticated facilities which include a swimming pool, two sports playgrounds, a gymnasium, a dance studio, two music studios, a library, two lecture halls, science laboratories. In addition, there are many other functional classrooms and smaller tutorial rooms. All of the classrooms have advanced digital facilities: IWB (Electronic Interactive Whiteboards), TVs, computers and digital broadcast connections installed. There are also on-campus medical services provided by a registered school nurse, around the clock security staff, and a dedicated team of caterers providing meals.
Based on a nine-year compulsory education, HXCGIS fully embraces International Baccalaureate educational concepts and an international curriculum. The school carries out trans-disciplinary units of Inquiry and continually strives to cultivate future world leaders with both a Chinese identity and international-mindedness. HXCGIS has attained membership of the CIE (Cambridge International Examinations) system and candidate school status of PYP (Primary Years Programme) within its first two years of operations.
Featured Schools:

Guangdong Country Garden School (1994; Foshan, Guangdong)Phoenix City International School (2003; Guangzhou, Guangdong)Jurong Country Garden School (2013; Zhenjiang, Jiangsu)Ningxiang Country Garden School (2014; Changsha, Hunan)Country Garden Silver Beach School (2015; Huizhou, Guangdong)Huaxi Country Garden International School (2015; Guiyang, Guizhou)Lanzhou Country Garden School (2016; Lanzhou, Gansu)

 

Bright Scholar Education Group (formerly Country Garden Education Group) is a NYSE listed education company based in Foshan, Guangdong, China. It has the privilege of operating one of the oldest international schools in China with over 20 years of experience in creating a unique premium brand within the Chinese education industry.

Bright Scholar covers a diverse portfolio of business areas including K-12 international and bilingual education, extracurricular training services, domestic camps, overseas study tours and education technology.

Currently, Bright Scholar has 6 international schools, 11 bilingual schools, and 34 kindergartens as well as guided reading programs, phonics and literature programs in 16 Elan Schools.

Bright Scholar operates in 7 Chinese provinces (Guangdong, Hunan, Hubei, Guizhou, Jiangsu, Anhui, and Gansu) and 2 municipalities (Beijing and Shanghai). With numerous construction projects already underway, the group is set to continue growing in China, including expansion to Hebei and Shandong provinces.

Bright Scholar has accumulated a cohort of highly trained and experienced domestic and international talents whose aim is to educate the future leaders of the world as well as the future backbone of Chinese society.

Bright Scholar, Bright Future.