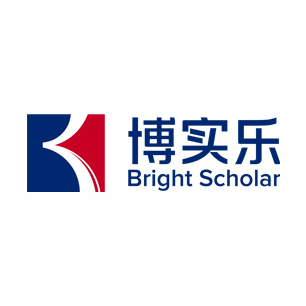 Featured Job
Primary School PE Teacher (PCIS)
Bright Scholar Education Group (China)
Furnished apartment provided
Flight Reimbursement – Up to 10,800RMB
Bachelor
3 years of teaching experience
Education

Teaching Credential/License
Teaching Credential/License of CELTA/DELTA/PGCE/QTS preferred
At least 3 years of teaching experiences required
A good grasp of the methodology of teaching PE curriculum is required
Have an understanding and ability to teach pupils of all abilities
Previous experience in an international school preferred
Must be able to obtain a cleared background check
Salary (ex. benefits) – 15,000-30,000MB/month (pre-tax)
Working Hours – Monday-Friday (8:00-12:00 / 14:30-17:30)
Grades – Grades 1-5
Accommodation – Furnished apartment provided
Food – 3 paid meals on a workday
Flight Reimbursement – Up to 10,800RMB
Visa – Work Permit, Residence Permit and medical check-up fees assistance and reimbursement
Insurance – Health and accident insurance
Leave – Paid national holidays + winter and/-or summer holidays
Performance Responsibilities:
Teaches knowledge and skills in physical fitness, health education, and individual, dual or team sports, utilizing curriculum designated by school and other appropriate learning activities
Discovers and develop talents of students in physical achievement
Evaluates academic of students, prepares report cards, and keeps appropriate records to include attendance reports, checklists, and other recordkeeping activities as necessary
Evaluates each student's growth in physical skills, knowledge and contribution in team sports.
Be a role model for students, inspiring them to be actively interested in PE
Analyzes, demonstrates, and explains basic skills, knowledge and strategies of formal sports, games, rhythms, and fundamentals of body movement
Show great individual care and support for the students, promoting learning styles that cater to individual differences to provide engagement in rigorous, relevant, and significant learning
Evelops strength, skill, agility, poise, and coordination in individual, dual and team physical activities and sports, in accordance with each student's ability
Prioritize and manage time effectively, ensuring continued professional development in line with role
Establish clear instructional objectives, making use of core teaching resources and materials, maintains control of storage and use of school property
Assess and analyse student progress to inform instruction and provide constructive feedback to promote students' progress towards standards
Maintains professional competence by attending staff development programs, curriculum development meetings and other professional activities
Respect, appreciate and understand differences in learning and school culture
Work cooperatively with colleagues/administrators as it pertains to specific grade levels and programs
Be accountable and a positive advocate for all management decisions
Attend staff meetings, teacher workdays and recommended professional development activities
Contribute to afterschool activities on a regular basis
Perform additional duties as assigned by the Principal or Head of Department
The performance responsibilities are designed to outline primary duties, qualifications and job scope, but not limit the employee to only the work identified. It is the expectation of the school that each employee will offer his/her services wherever and whenever necessary to ensure the success of the organization.
About Phoenix City International School:
Phoenix City International School (PCIS) was founded in 2003. The main campus is located within a purpose built housing complex which resembles a town. The large housing complex has some of the largest villas in South China and therefore the school is within a wealthy district of Guangzhou. The school is surrounded by large houses, quiet streets and the entrances to Phoenix City are manned by a security force making the community a safe place to live and work. The school and area have developed at a fast pace and has evolved to the school and community that it is today.
The main campus is currently home to the International Primary School, the Bilingual Primary School, the Bilingual High School and the newly formed International High School. The main language of instruction is Chinese but all schools offer a comprehensive English Language Curriculum. The main campus also has a large sports field, a swimming pool, landscaped gardens, outside learning areas, a canteen, electric bike parks and accommodation for staff and some pupils. The school is located near bus stops which can take you to the Traffic Center, Xingtang and Guangzhou. Aside from the main campus, there are several kindergartens within the surrounding areas that are connected to the school and group.
Over the past few years, the school has embarked on a big change. The school is now an accredited International Baccalaureate School. The IB Program aims to provide children with a holistic approach to education. It aims to develop children into successful, life- long learners who are ready to become a member of the future global society. The educational program aims to develop children into inquiring, knowledgeable and caring young people who are equipped with the necessary skills to be successful in their education and future life.
Featured Schools:

Guangdong Country Garden School (1994; Foshan, Guangdong)Phoenix City International School (2003; Guangzhou, Guangdong)Jurong Country Garden School (2013; Zhenjiang, Jiangsu)Ningxiang Country Garden School (2014; Changsha, Hunan)Country Garden Silver Beach School (2015; Huizhou, Guangdong)Huaxi Country Garden International School (2015; Guiyang, Guizhou)Lanzhou Country Garden School (2016; Lanzhou, Gansu)

 

Bright Scholar Education Group (formerly Country Garden Education Group) is a NYSE listed education company based in Foshan, Guangdong, China. It has the privilege of operating one of the oldest international schools in China with over 20 years of experience in creating a unique premium brand within the Chinese education industry.

Bright Scholar covers a diverse portfolio of business areas including K-12 international and bilingual education, extracurricular training services, domestic camps, overseas study tours and education technology.

Currently, Bright Scholar has 6 international schools, 11 bilingual schools, and 34 kindergartens as well as guided reading programs, phonics and literature programs in 16 Elan Schools.

Bright Scholar operates in 7 Chinese provinces (Guangdong, Hunan, Hubei, Guizhou, Jiangsu, Anhui, and Gansu) and 2 municipalities (Beijing and Shanghai). With numerous construction projects already underway, the group is set to continue growing in China, including expansion to Hebei and Shandong provinces.

Bright Scholar has accumulated a cohort of highly trained and experienced domestic and international talents whose aim is to educate the future leaders of the world as well as the future backbone of Chinese society.

Bright Scholar, Bright Future.