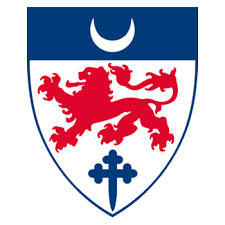 Featured Job
Quest Teacher
Dubai, Dubai, United Arab Emirates
The ideal candidate for this position will be working as a Quest Teacher for a minimum of 3-5 years and a relevant Bachelor Degree or higher degree.
Housing
Medical Insurance
Visa
Annual Airfare
Reports to: Head of Upper School
Intro Dwight:
Dwight School Dubai is putting together a dynamic team of international educators for our new academic year- 19/20, all being committed to providing personalized approaches to learning for global inquirers. Dwight School Dubai opened in September 2018 with students in PreK to Grade 9 and will add on year by year to see our first IB2s as the Graduating Class of 2022. We offer an amazing opportunity to highly motivated internationally minded instructional experts who are interested in contributing to building an outstanding IB school as members of a dynamic, passionate and change orientated Dwight team.
Planning and preparation
Planning and preparation demonstrate extensive knowledge of content* and pedagogy
Planning and preparation demonstrate comprehensive knowledge of students and classroom teachers
Planning and preparation demonstrate high-level instructional approaches
Planning and preparation demonstrate extensive knowledge of resources
Planning and preparation demonstrate coherent instructional design
Planning and preparation demonstrate comprehensive understanding of assessment
The classroom environment
The teacher creates and maintains an inclusive classroom environment, containing
The teacher and students establish and sustain a strong culture for learning
The teacher has a system for managing classroom/meeting procedures
The teacher has a system for managing student behavior
The teacher and students effectively organize physical space to maximize learning
Instruction
The teacher clearly communicates with students
The teacher uses questioning and discussion techniques
The teacher engages students in learning
The teacher uses formative to guide instruction
The teacher demonstrates flexibility and responsiveness in instructional (classroom/meeting) settings
Professional responsibilities
The teacher consistently reflects on teaching
The teacher consistently maintains accurate records
The teacher clearly and consistently communicates with families
The teacher actively participates in the professional (Dwight) community
The teacher consistently demonstrates professionalism
Dwight's legacy of innovation and personalized learning dates all the way back to 1872. Right from inception, Dwight has been committed to fostering the next generation of global leaders and ethical citizens who can thrive anywhere in the world.
Part of a global network of Dwight Schools, we bring our long and rich heritage of being a premier international independent school to the UAE.
The Dwight learning journey is designed to prepare students for bright and promising futures by helping them secure admissions to some of the best Ivy League schools, year after year. Our graduates attend the most prestigious universities around the world, including Harvard, Stanford, Princeton, New York University, Vasser, Cornell, McGill University, Waseda University, Ecole Hoteliere de Lausanne, the University of Edinburgh, and St. Andrews.
Our alumni have left their mark on our world and our visionary leaders have transformed the educational landscape for more than 145 years and continue to do so to this day.
Also known as remote teachers, distance teachers or virtual teachers, online teachers and online instructors are trained to teach students online. Online teaching jobs can range from blended courses that offer a combination of in-person and online instruction, to fully online learning. Online teaching offers job opportunities for a wide range of educators, from elementary school teachers to college professors. Online teaching jobs can be either full-time or part-time. If you're a qualified teacher with experience in a classroom setting, then online teaching could be your next big career move.