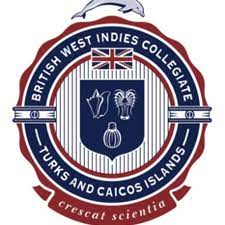 Featured Job
School Principal
British West Indies Collegiate
Providenciales, Turks and Caicos Islands
Middle School, High School
Master
5 years of teaching experience

Teaching Credential/License

Other Certification
Qualifications:
Master's Degree in Education or other related areas
Principal's Certification or other equivalent or relevant accreditation
Teacher's Certificate, Licence, or Accreditation
Experience:
Minimum of five years experience as Principal, Vice-Principal, or other relevant leadership experience.
Other requirements:
The candidate must have experience or be willing to acquire knowledge of the Cambridge Assessment International Education Curriculum as well as the International General Certificate of Secondary Education (IGCSE).
The candidate will demonstrate knowledge and experience in the following areas:
setting direction and school improvement planning;
improving the instructional program;
managing change;
developing and overseeing departmental budgets;
building strong relationships and developing people;
developing the organization to support desired practices;
implementing efficient communication strategies, and
securing accountability.
The school provides a competitive salary and benefits package which includes National Health Insurance and additional Medical Insurance. Candidates who have at least two years of experience at the British West Indies Collegiate may be eligible for a bonus.
The British West Indies Collegiate has a proud history of providing a high-quality education that enables our students to gain access to the best universities throughout the world such as Imperial College, the London School of Economics, Duke, Vanderbilt, McGill, the University of Toronto and Harvard University. They have achieved distinction in a wide variety of subjects since it was established in 1992 and two were recognized as "Top of the World" in advanced Mathematics and Chemistry". Our alumni are exemplary citizens and many have chosen to proudly serve the TCI in a variety of public, and professional positions as well as serving or starting successful businesses.
Our current student population is 160 students who are served by 23 dedicated teachers and staff members.
The British West Indies Collegiate is seeking a dynamic, qualified, and experienced candidate to assume the position of Principal.
Our Mission and Ethos

Formed and operated by the TCI Education Foundation, a charitable organization incorporated in 1993, the British West Indies Collegiate is a private international secondary school whose founding ethos is the provision of education of the highest possible quality for the children of Turks and Caicos as well as those who come to reside in the Islands.

The Collegiate's motto is 'Crescat Scientia', which means Let Knowledge Grow.

At the British West Indies Collegiate, we strive to provide a learning environment in which students are encouraged to:

Become active, dependable, and productive citizens, with a hunger for lifelong learning, and aspirations toward altruistic leadership Be caring and responsible individuals, appreciating their own culture while remaining respectful of the perspectives, values, and traditions of others Feel free to question and examine without fear of belittlement or rebuke Thrive from the promotion, effective development, and application of sound communication skills Grow in confidence, mutual respect, well-being, honesty, and personal integrity within a positive and harmonious atmosphere, and safe surroundings Develop creative expression, curiosity, critical thinking, and independent learning through the provision of a stimulating setting Develop a sense of belonging and identity, to promote fellowship, cooperation, and a sense of loyalty Show respect for the environment and the world in which we live, beginning at school and home.
Please note that Teach Away provides information on behalf of schools and cannot accept liability for information provided or policies schools may adopt. Be sure to verify all details that apply to you, and check for the latest visa and work permit requirements. For any questions regarding job postings, please contact the school directly. Teach Away believes in diversity and inclusivity, and that everyone deserves to be treated with respect and be considered fairly and equally for employment. We ensure all schools we work with adhere to our pledge to promote inclusivity and diversity in education and recruitment practices.
Similar Jobs

British West Indies Collegiate
Providenciales, Turks and Caicos Islands
License required