Featured Job
Secondary Health/Physical Education Teacher
American School of Ulaanbaatar
Bachelor
5 years of teaching experience
Physical Education

Teaching Credential/License
Degree in physical education or health
Minimum of five years of successful teaching and coaching experience
Experience with organizing large and diverse athletic events
First Aid, CPR, and AED certification
Strong leadership, management, interpersonal, problem-solving, and communication skills
Preferred qualifications:
Experience overseeing an athletics program budget
Experience in counseling high performing athletes and preparing them for college sports program placement
Experience with child protection protocols in school athletics setting
Demonstrated experience as a trainer of coaches, particularly with regards to conditioning and health/safety expectations.
We offer a competitive salary and benefits, based on qualifications and experience:
Housing
International health insurance
Airfare
Mongolian visa and work permit
Free tuition for applicable candidates who come with dependents
Shipping allowance
Settling-in advance payment
Responsibilities
Teaches Health/PE courses
Oversees the secondary school HPE program
Supervises and coordinates athletic events
Manages the athletic department budget and oversees the selection and professional development of coaches
Works in collaboration with sports conference or division athletic administrators
The American School of Ulaanbaatar (ASU) is an international school founded in 2006. We are a private school with an international accreditation from the Western Association of Schools and Colleges (WASC), based in California, USA. Our student population is about 85% Mongolian, but the remainder is comprised of students from more than 20 different countries.
Fast Facts
School location:  Zaisan Area, Ulaanbaatar, Mongolia
Year that ASU was founded:  2006
Number of students enrolled that first year:  160
Enrollment for 2019-2020:  650
Managing Director of the school:  Ms. Oyunsuren Dugarjav
Elementary School Principal:  Dr. Cheryl Peterson
Secondary School Principal:  Dr. Roger Dutcher
Full time faculty:  94
Teaching assistants:  11
Sports Team Name:  Wolves
Vision
To be a community that encourages academic, physical, and creative development, fosters a passion for learning, and inspires intellectual curiosity. 
Mission
We empower our students to acquire and embrace knowledge, be intellectually reflective, be caring and ethical citizens, and lead a lifetime of meaningful work. ASU prepares students through rigorous, student-driven academic and co-curricular programs to succeed in English speaking colleges and universities and to contribute to a rapidly changing global society.
Teaching in Mongolia is an opportunity for licensed educators to teach overseas in a country that boasts a rugged landscape and a fascinating culture rooted in ancient traditions.
Similar Jobs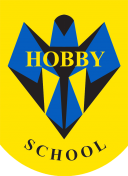 Hobby School of Ulaanbaatar
Ulan Bator, Mongolia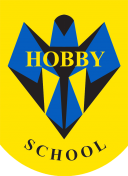 Hobby School of Ulaanbaatar
Ulan Bator, Mongolia