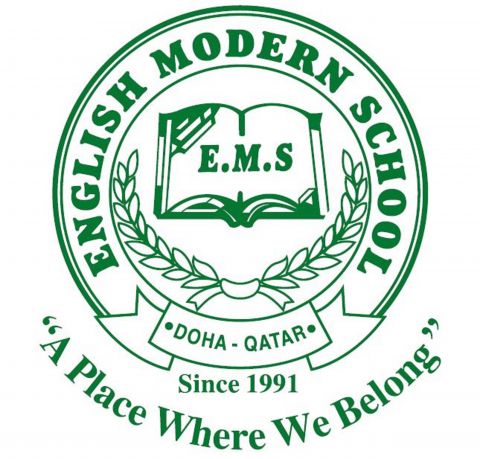 Featured Job
Secondary School Assistant Principal - Pastoral
The English Modern School
Furnished housing or housing allowance provided
Return airfare for Assistant Principal and family
Middle School, High School
Licensed Teacher, University Graduate
Bachelor
9 years of teaching experience

Teaching Credential/License
Professional Staff Qualifications (Master's Degree in Education preferred)
Minimum of 5 years of successful classroom teaching
Strong analytical skills to examine student pastoral need and requirement for disciplinary support and make recommendations for improvement in disciplinary and pastoral systems and processes
Extensive knowledge of disciplinary systems which focus on the development of student capacity and agency and are founded in the construct of student dignity which lies at the heart of the school's disciplinary philosophy
Proficient technology skills - EMS Doha is a Google school
Strong leadership and collaboration skills
Outstanding interpersonal skills
Strong oral and written communication skills
Creativity – able to think of new ways to engage students
Join a vibrant learning community
Furnished housing or housing allowance provided
Return airfare for Assistant Principal and family
Health Insurance
Life Insurance
Settling-in Allowance
Baggage Allowance
A leading Gooogle school
Access to SUNY Masters program
Cambridge PDQ courses are offered on site
The Assistant Principal (Pastoral) main responsibility is to oversee the Secondary school's student cohort and secure the highest pastoral outcomes. EMS understands discipline, pastoral support and student leadership as outcomes that occur on a continuum. The Assistant Principal (Pastoral) is directly responsible to the Secondary Principal and Head of School and is expected to develop disciplinary, pastoral and student leadership techniques, structures, processes and materials and coordinate their implementation with teachers and assess the effectiveness of implementation so as to produce optimal student welfare in the Secondary School.
Central to this undertaking will be the development of a robust House System as a key point of student attachment and pastoral mechanism.
Established in 1991, The English Modern School in Doha is a private, proprietary international school and is one of the Divisions of The Al-Muftah Group of Companies. The school is licensed by the Ministry of Education and Higher Education (MOEHE) under the Private Education Sector, is a member of The Council of International Schools (CIS), is an authorized centre for The Cambridge University International Exams and Edexcel International, and achieved accreditation with both QNSA (Qatar National Standards of Accreditation) and NEASC (New England Association of Schools and Colleges).
The school follows the Cambridge University International Curriculum in its Primary and Secondary School Programs. In the Primary School, the Cambridge International Primary Programme (CIPP) is followed in year 1 through 6. The Secondary School follows the Cambridge International Lower Secondary School Curriculum in our Middle School (years 7 through 9) and the International General Certificate of Secondary Education (IGCSE) and Advanced Subsidiary (AS) curricula for years 10 through 12. The CIPP Exam in English, Math and Science is administered at the end of Year 6 and the Checkpoints Exam in English, Math and Science is administered at the end of Year 9.
The language of instruction is English and the teachers use the Readers and Writers Workshop model to focus on literacy, as well as to differentiate in the classroom. Instruction is student-centered, which encourages the development of problem solving and critical thinking skills. There is also an emphasis placed on Arabic, Islamic Studies and Qatari History, as required by the MOEHE. The School serves a population of over 40 nationalities and employs a qualified internationally diverse faculty, trained in instructional best practice.