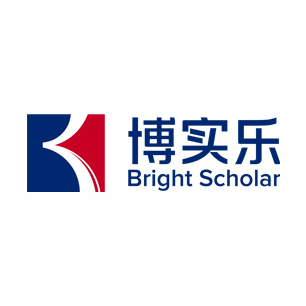 Featured Job
Senior High SAT English Teacher (NXCGS)
Bright Scholar Education Group (China)
Furnished apartment provided
Up to 10,800RMB (split into 2 payments)
Bachelor
2 years of teaching experience
Education

Teaching Credential/License
22-55 years of age
TEFL/TESOL 100+ hours certification minimum (CELTA/DELTA/PGCE/QTS preferred)
Experience working with senior high students, with SAT curriculum familiarity preferred
Have an understanding and ability to teach pupils of all abilities
Must be able to obtain a cleared background check
Salary (ex. benefits) – 16,000-20,000RMB/month (pre-tax)
Working Hours – Monday-Friday (8:00-11:40 / 14:00-17:00)
Teaching Hours – Up to 20 hours/week
Accommodation – Furnished apartment provided
Food – 3 paid meals a day
Flight Reimbursement – Up to 10,800RMB (split into 2 payments)
Visa – Work permit, residence permit and medical check-up fees assistance and reimbursement
Insurance – Health and accident insurance
Paid Leave – National holidays + winter and/-or summer holidays
Performance Responsibilities:
Provide day-to-day instructional excellence to each student following designated curriculum
Ensure the classroom is well-organized for purposeful activity throughout the day
Implement and model high standards of work practice and review, critically reflecting, and evaluating own practice
Show great individual care and support for the students, promoting learning styles that cater to individual differences to provide engagement in rigorous, relevant, and significant learning
Establish clear instructional objectives, utilizing core teaching resources and supplementary materials
Assess and analyse student progress to inform instruction and provide constructive feedback to promote students' progress towards standards
Respect, appreciate and understand differences in learning and school culture
Participate in a culture of professional learning
Work cooperatively with fellow-staff members and administrators as it pertains to specific grade levels and programs
Be accountable and a positive advocate for all management decisions
Attend staff meetings, teacher workdays and professional development activities as assigned or recommended
Contribute to afterschool activities on a regular basis
Perform additional duties as assigned by the Principal or Head of Department
The performance responsibilities are designed to outline primary duties, qualifications and job scope, but not limit the employee to only the work identified. It is the expectation of the school that each employee will offer his/her services wherever and whenever necessary to ensure the success of the organization.
About Ningxiang Country Garden School:
Ningxiang Country Garden School is located in Xiangjiang New District, west of Changsha city, nearby Yuelu Mountain and Weishui River. It is about a 40-minutes' drive to Changsha City and one hour's drive to Changsha Railway Station and Huanghua Airport. A big shopping mall 'Times Outlets' is nearby the school.
The school is a modern school and its main features combine international education, English teaching, character education and personal growth. The school opened in September of 2014 three years after its initial conception and is operated by the Bright Scholar Education Group.
It is a boarding school from kindergarten through to senior high school. The facilities comprise more than 100,000 square meters. It contains modern facilities and a campus with Wifi coverage, climate control and numerous multi-functional buildings including a gymnasium, a theater, laboratories and dormitories.
The school was founded on the principles of Country Garden's success for the past 20 years and reflects its continuing commitment to education. It benefits from China's educational traditions while implementing advanced international ideas. The kindergarten carries out the IB-PYP programme to lead children to explore the unknown world, to love their lives and to grow happily. The primary and junior high schools implement national compulsory education and introduce the UOI and AOI activities of IB programmes to help students create a cohesive knowledge system while cultivating their spirits of exploration and comprehensive practical abilities. The senior high school has initiated international courses such as the IGCSE, A-Level and IFY to qualify students for admission to top universities around the globe.
The school insists on the advancement of students' character as the root of education, and strives to develop students' learning capacity, bilingual ability, personal potential and creativity. It provides a holistic education designed to benefit students' total human development. The school delivers small class-sized teaching with an average of 25 children in kindergarten, the maximum of 36 students in primary school and junior high school, and the maximum of 25 students in senior high school to enable more individual care for each child.
Featured Schools:

Guangdong Country Garden School (1994; Foshan, Guangdong)Phoenix City International School (2003; Guangzhou, Guangdong)Jurong Country Garden School (2013; Zhenjiang, Jiangsu)Ningxiang Country Garden School (2014; Changsha, Hunan)Country Garden Silver Beach School (2015; Huizhou, Guangdong)Huaxi Country Garden International School (2015; Guiyang, Guizhou)Lanzhou Country Garden School (2016; Lanzhou, Gansu)

 

Bright Scholar Education Group (formerly Country Garden Education Group) is a NYSE listed education company based in Foshan, Guangdong, China. It has the privilege of operating one of the oldest international schools in China with over 20 years of experience in creating a unique premium brand within the Chinese education industry.

Bright Scholar covers a diverse portfolio of business areas including K-12 international and bilingual education, extracurricular training services, domestic camps, overseas study tours and education technology.

Currently, Bright Scholar has 6 international schools, 11 bilingual schools, and 34 kindergartens as well as guided reading programs, phonics and literature programs in 16 Elan Schools.

Bright Scholar operates in 7 Chinese provinces (Guangdong, Hunan, Hubei, Guizhou, Jiangsu, Anhui, and Gansu) and 2 municipalities (Beijing and Shanghai). With numerous construction projects already underway, the group is set to continue growing in China, including expansion to Hebei and Shandong provinces.

Bright Scholar has accumulated a cohort of highly trained and experienced domestic and international talents whose aim is to educate the future leaders of the world as well as the future backbone of Chinese society.

Bright Scholar, Bright Future.