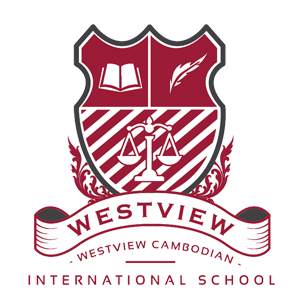 Featured Job
Substitute Teacher
Westview Cambodian International School
300 USD included in the monthly salary
1500 USD Bonus at completion of 1 year-contract
Elementary, Middle School, High School
College/University Faculty, University Graduate, ESL Instructor
Bachelor
2 years of teaching experience

TESL/TEFL Certificate over 100 hours

TESL/TEFL Certificate

TESL/TEFL Diploma Level

Other Certification
Covid Vaccination (3rd dose minimum)
Good communication and interpersonal skills
Good team player and solution-oriented
Positive and professional outlook
High sense of responsibility
Thriving for excellence
Duty of care toward students
Visa and work permit reimbursed after ech year of service
Generous paid holiday (22 days of public holiday + 18 days of personal leave + 6 days of sick leave + 2 weeks of school breaks per year)
Lunch provided at the school cafeteria
Medical Insurance for hospitalization and accident coverage
Airport pick-up provided
Assistance in finding accommodation (housing allowance is factored in the monthly salary)
Westview Cambodian International School is a 7th to 12th-grade institution based on best teaching practices. Through a rigorous college preparatory curriculum, we are dedicated to preparing our students to be socially committed leaders and responsible citizens who are successful in a local and global environment. We focus not only on academic excellence, but the essential elements necessary to succeed, including resilience, perseverance, developing a growth mindset, and maintaining an open mind. Core classes are taught in English and are aligned with the American Common Core Standards. The remainder of the day is reserved for Khmer language, culture, history, geography, and civics classes taught in Khmer, to ensure that students are well-versed in their heritage language and culture.
Responsibilities:
Demonstrate an understanding of and love for teenagers and enthusiasm for developing a happy, creative atmosphere for the students
Ensure the teaching quality of his/her classroom meets the high standard of the school curriculum
Prepare monthly lesson plan by using school online resources and ensure that the lesson plan of his/her classroom follows the school curriculum
Keep records of student assessment, lesson plans, homework, and other documents per school requirements
Assign and correct homework, unit tests, projects, etc.
Evaluate the progress of students and discuss progress results with Students, Parents, and School Management team
Lead students to join various academic activities/projects and local and regional competitions
Write report cards and conduct parent-teacher meetings two times per year
Ensure and maintain safety, hygiene, and a stimulating environment for his/her classroom's students
Build good relationships and maintain good communication with Parents, Students, and Staff
Provide supervision and guidance of daily activities, field trips, and special activities when requested
Attend weekly meetings, professional development, Parents-Teacher meetings, and school events as requested
Perform other teaching-related tasks as requested
Westview Cambodian International School is a great extension to secondary education from grades 6 to 12 by the passionate leadership team of Learning Jungle International School offering educational services only from preschool to grade 6. With the strong support from parents, students, staff and the Ministry of Education, Youth and Sport, Westview Cambodian International School is created to offer an International Secondary program built from the world renowned American Standards of education and the Khmer language, history, and culture into one unique curriculum from grades 6 to 12. Our mission is to educate Cambodian youth to become confident, equipped with global competencies while embracing their Cambodian identity, culture, and values.
Westview SLO's:
ACADEMIC EXCELLENCE: Students will achieve their intellectual potential by striving for and attaining the highest standards of academic excellence. 
CONSCIENTIOUS LEARNERS: Students willingly apply a variety of self-reflection strategies throughout their learning processes, demonstrating the habits of a growth mindset and a strong work ethic.
WELL-ROUNDED INDIVIDUALS: Students will demonstrate the fundamental characteristics of well-rounded individuals, critical thinkers, and conscientious leaders, adopting the character traits of our sixteen Character Profiles. 
CAMBODIAN CULTURE: Students will gain a strong understanding of Cambodian values and form an appreciation of the qualities that make up Cambodian culture and society.
GLOBAL CITIZENSHIP: Students will understand what it means to be a global citizen, and play a conscientious and proactive role in being a valuable member of a global community with a drive to make the world a better place.
CONTRIBUTING TO SOCIETY: Students will develop the skills they need to form genuine and productive relationships with people from all walks of life and to make contributions to their communities, society and country.
Westview is working toward international accreditations from WASC and CIS.
Teachers can find English teaching jobs in Cambodia in language schools or public school classrooms. Having a teaching certificate or TEFL certification can increase teachers' salaries dramatically, so prospective English teachers are recommended to complete a TEFL course before applying for teaching jobs in Cambodia.
Please note that Teach Away provides information on behalf of schools and cannot accept liability for information provided or policies schools may adopt. Be sure to verify all details that apply to you, and check for the latest visa and work permit requirements. For any questions regarding job postings, please contact the school directly. Teach Away believes in diversity and inclusivity, and that everyone deserves to be treated with respect and be considered fairly and equally for employment. We ensure all schools we work with adhere to our pledge to promote inclusivity and diversity in education and recruitment practices.