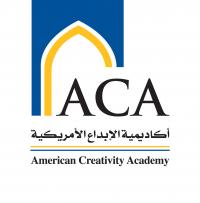 Featured Job
Teacher Certification Program Paid Placement - Kuwait
American Creativity Academy
Furnished 1 bedroom apartment (including all utilities) 
Yearly round-trip provided
Early Childhood, Elementary, Middle School, High School
University Graduate, ESL Instructor
Bachelors Degree - minimum 3.0 GPA
Tax-free Salary
Daily scheduled transportation between school housing and ACA campuses
Yearly round trip ticket home
International health insurance
Settling-in allowance
Baggage allaowance
Tuition for dependent children (up to two dependents)
The world needs more great teachers and one of the simple answers to a complex, systematic problem, is to create more teachers. Our nationally accredited Teacher Certification Program allows all individuals who are passionate about teaching and who have what it takes to be a great teacher to pursue their dreams.
You can begin your international teaching career by living in Kuwait and teaching at our partner school, the American Creativity Academy (ACA) while completing our Teacher Certification Program (Elementary or Secondary Licensure Programs). This is a paid opportunity where you can complete the main component of TCP - 6 months of teaching pedagogy fully online and take advantage of your teaching position with the ACA schools to complete your Clinical Placement component. By completing TCP Core online and Clinical Placement as part of your employment with ACA, you will be fulfilling the Arizona licensure during the course of your teaching contract, with no training cost to you!
By eliminating barriers such as time and cost without sacrificing the quality of instruction, our Teacher Certification Program provides a route for individuals to earn a teaching license/certificate while teaching in Kuwait at an accredited International School.
The American Creativity Academy was founded in 1997 by a group of visionaries who wanted to establish a school in Kuwait which offered a unique blend of an American curriculum while respecting and practicing local values. ACA's school community consists of over 3,500 students and 350 staff members.
ACA delivers a standards-based K-12 American curriculum and is fully accredited by the Council of International Schools (CIS) and by the Middle States Association of Colleges and Schools (MSA).
Licensed teachers can teach in Kuwait's private international schools for the chance to experience life in the Middle East while earning an excellent salary and benefits. Hot and sunny year-round, Kuwait's welcoming residents and beautiful weather make for an incredible experience teaching overseas.
Please note that Teach Away provides information on behalf of schools and cannot accept liability for information provided or policies schools may adopt. Be sure to verify all details that apply to you, and check for the latest visa and work permit requirements. For any questions regarding job postings, please contact the school directly. Teach Away believes in diversity and inclusivity, and that everyone deserves to be treated with respect and be considered fairly and equally for employment. We ensure all schools we work with adhere to our pledge to promote inclusivity and diversity in education and recruitment practices.