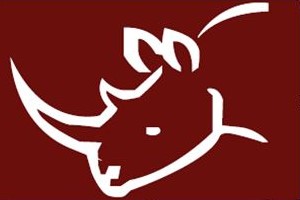 Featured Job
Upper Elementary Teachers
After a two year contract, the WNS teacher/administrator becomes eligible for an additional monthly stipend to be used towards either: housing, retirement, or student loans.
WNS will fly the teacher/administrator (and family) to Kenya to begin the contract. After completing a two year contract, WNS will fly the teacher/administrator (and family) back home.
Licensed Teacher, University Graduate
Bachelor
Elementary Education Major

Teaching Credential/License
The candidate must possess:
A consistent Christian lifestyle.
Minimum of a Bachelor's degree in Education.
Meet certification requirements of recognized accrediting agency.
Successful classroom teaching experience or alternate experience working with students.
Agreement to the Network of International Christian Schools (NICS) Statement of Faith and completed required NICS processing documents.
Appropriate interpersonal and social skills when relating to students, parents, and other teachers.
Effective communication skills with parents and students.
West Nairobi School provides:
Health Insurance with Tie Care (Equivalent amount varies depending on single or family)
Free Education for Staff Kids (Equivalent to $7,000 USD per student)
Lunch (daily) (Equivalent to $1,000 USD per year)
Travel (Equivalent to $800 - $1,500 USD per person)
Visa (Equivalent to $2,500 - $5,000 USD)
One-Time Furniture Set Up (Equivalent to $1,000 USD)
General Responsibilities:
Create a positive educational classroom for students to learn in.
Share the gospel daily with students as a class and individually with the goal of creating disciples of Jesus Christ.
Ensure consistent Biblical illumination throughout the curriculum.
Establish and communicate clear objectives for all learning activities.
Plan, prepare and deliver highly engaging instructional activities based on outcomes of curriculum.
Participate in ongoing Professional Development to meet school and individual goals.
Utilize curricula that reflect the diverse educational, cultural, and linguistic backgrounds of the students served.
Develop professional relationships with other agencies and programs.
Collaborate with colleagues to develop a professional learning community.
Build positive relationships with parents and the WNS community.
To apply:
Please click apply and complete your application on our page. You will be prompted to register by creating an account. From there you will be able to fill out the application. Once the application is complete, a NICS representative will contact you and the interview process will begin.
West Nairobi School is an international school that partners with parents to provide an education of excellence from a Biblical worldview based on North American curriculum.  West Nairobi School strives to nurture the academic, emotional, physical, social, and spiritual development of the whole child. WNS serves children in grades pre-K through 12 from missionary, diplomatic, international business, and Kenyan families.
West Nairobi School is a vibrant and growing school that has been experiencing God's blessing.  We are excited to be adding a number of new positions to our school to help us reach the growing number of families choosing West Nairobi School for their child's education. Now is a great time to join a growing team of professional Christian educators in Kenya!
Nairobi is the capital and largest city in Kenya, having about four million inhabitants. West Nairobi School (WNS) is located in Karen, Kenya, a suburb in the west of Nairobi. Adjacent to the Ngong Forest, WNS is a very beautiful place. The temperature is consistent year-round, remaining between 20 and 27 degrees Celsius (65 to 85 degrees Fahrenheit) with rains occurring in November-December and again in March-May. English is one of the official languages of Kenya, Kiswahili being the other. Tourism is the top industry in Kenya, followed closely by the tea and coffee industry.
Kenya has both English teaching jobs and classroom teaching jobs for licensed teachers in its international schools.
Similar Jobs

West Nairobi School
Karen, Kenya
License required

West Nairobi School
Karen, Kenya
License required

West Nairobi School
Karen, Kenya
License required